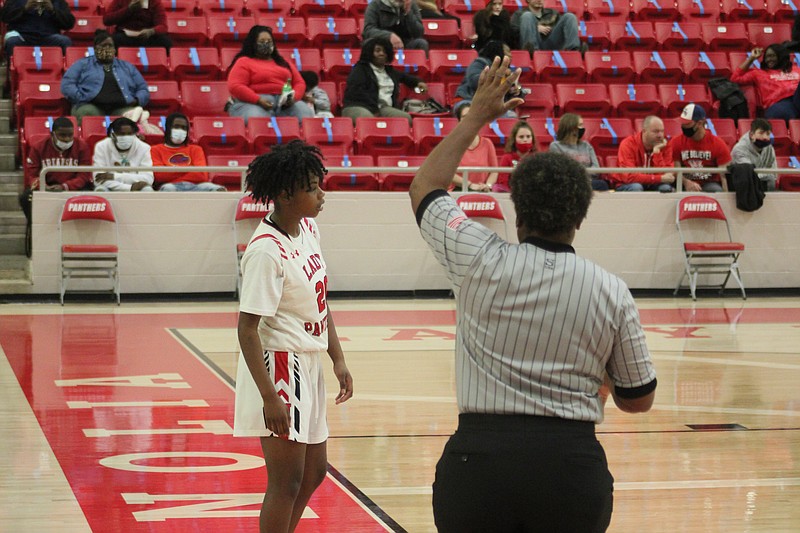 - Photo by Chris Gilliam
Magnolia's Beaunca Willis waits to inbound the ball for the Lady Panthers, who won't be playing tonight because of COVID-19 issues within the Monticello girl's basketball program. The senior boy's game between Magnolia and Monticello will tip off at 6 p.m.
The Lady Panthers will return to the court on Wednesday at home against the Warren Lady Lumberjacks.
"The cancellation gives us an extra day to prepare for Warren. We are excited to be 2-0 in conference and want to keep our streak going here at home. This is my fifth season and I've never been 2-0," said Magnolia head coach Donnell Ford.
After Wednesday, the Lady Panthers will travel to Star City. The Lady Bulldogs were riding a 31-game winning streak last season, before COVID-19 halted their Class 4A State Championship game against Farmington in March. Both teams were crowned state champions.
Sponsor Content