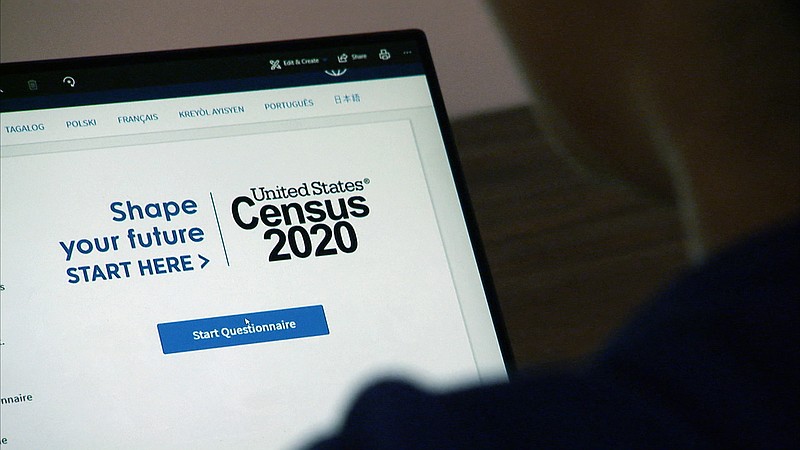 - Photo by United States Census Bureau
Things are wrapping up for the 2020 Census, but there are still Arkansans that need to be counted. According to the Sept. 1 data from 2020census.gov, 85.2% of households in the state have been counted in the census, with 59.4% of the state self-responding by phone, internet and mail. Out of the 50 states and the inclusion of the District of Columbia and Puerto Rico, Arkansas ranks 40th in self-response rates. Neighboring states Oklahoma, Louisiana and Mississippi trail slightly behind the Natural State in self-response rates.
Columbia County has followed the trend in Arkansas' low self-response to the 2020 census. The county has a self-response rate of 51.4%, an 8% decrease from the state's average. The Columbia County self-response percentage is lower than the entire state of Alaska (53%), which is ranked second to last in self-response rates. Northwest Arkansas's Newton County had the lowest self-response rate for the state at 31.5%.
Reminders to complete the 2020 census have been issued out by entities in the City of Magnolia. The Magnolia Chamber of Commerce has been requesting businesses on their email list to ensure that their employees complete the census. Alderman Steve Nipper of the Magnolia City Council was featured in the Aug. 5 edition of the Banner-News, urging the community to complete the census. Nipper was appointed Chairman of the Complete Count Committee by Mayor Parnell Vann last year.
Census data determines multiple items for the state and the local community. At the state level, the census determines how much congressional representation Arkansas will have, is used to calculate the rate that federal funds match state spending on certain programs like Medicaid and affects funding to the planning, construction and maintenance of highways and bridges developed through the Highway Planning and Construction Program among other programs that require federal funding.
For local communities, the census data affects local schools by helping determine how much money is allocated to the Head Start program as well as grants to support teachers and special education. The census results affect planning and funding for employment training, infrastructure and healthcare. Census data helps communities respond to natural disasters and secures funding for local hospitals and fire departments.
2020census.gov states that everyone living in the United States and its five territories is required by law to be counted in the 2020 Census. At the same time, the Census Bureau is also required by law to protect answers to the census, by only using responses to produce statistics. A person's responses to the census cannot be used against them by federal agencies and personal information cannot be disclosed by the Census Bureau.
Sponsor Content