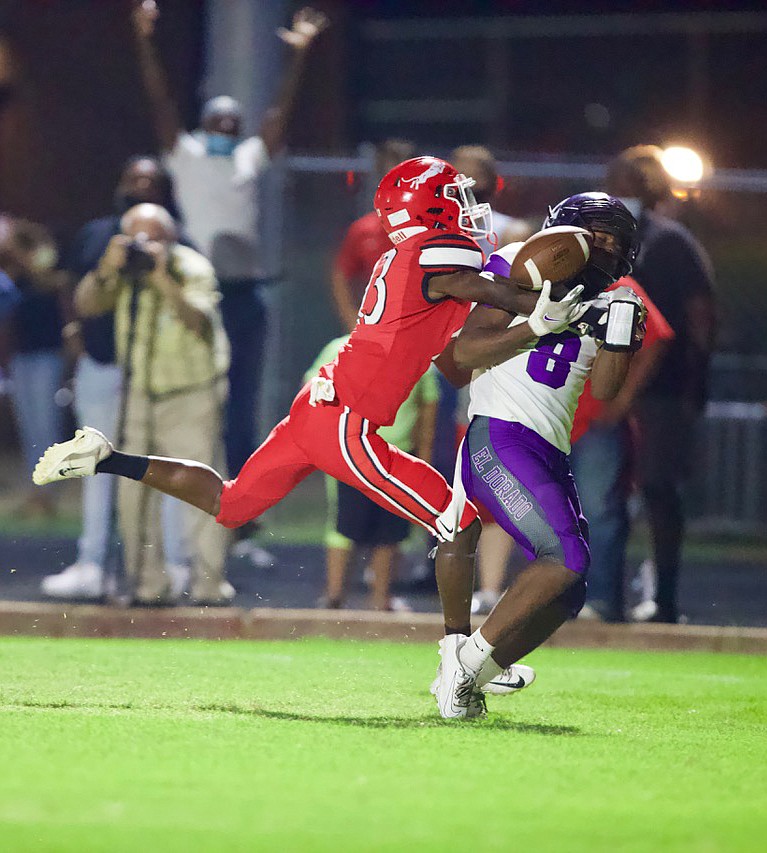 - Photo by Bill Nielsen
Magnolia junior defensive back Marcus Snider breaks up a pass intended for an El Dorado receiver during a game earlier this season. The Panthers will play their final regular-season road game tonight at De Queen. Kickoff is set for 7 p.m.
On Friday Nov. 6, their regular-season finale and homecoming will be held at Panther Stadium when they hosts the Hope Bobcats. In the 5A-South Conference standings, Arkansas High (4-0, 2-0) is first, followed by Hot Springs Lakeside (5-3, 3-1). Hot Springs (3-3, 2-1) is third, followed by Camden Fairview (5-4, 3-2), Magnolia (4-2, 1-1), Hope (1-5, 1-3) and De Queen (0-8, 0-4).
The only other league set for tonight is Texarkana playing at Hope. The Camden Fairview/Hot Springs game is canceled due to COVID-19 and Hot Springs Lakeside is open.
Sponsor Content