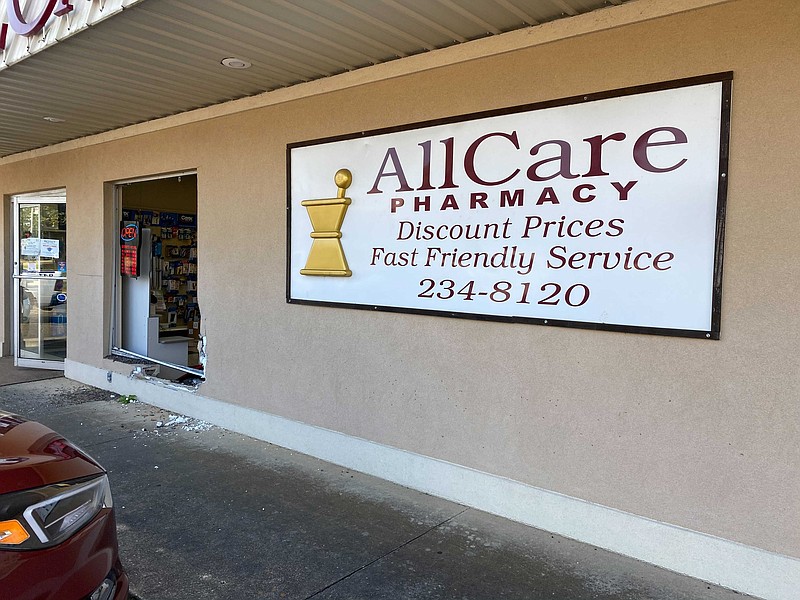 All Care Pharmacy received minor building damage as a driver drove their vehicle through the front window of the store around 11:30 a.m. Oct. 20. Police responded to the scene immediately, traveling across the street from the Police Department to the pharmacy. Inside, merchandise was spilled on the floor upwards of five feet from the window.
The vehicle in question, a white sedan, was parked outside the building with little damage to it as well. Two employees explained that All Care Pharmacy would remain open despite the incident and that the large front window would most likely be boarded up in the meantime. No accidents have been reported as of this time.
This is a developing story.
Sponsor Content