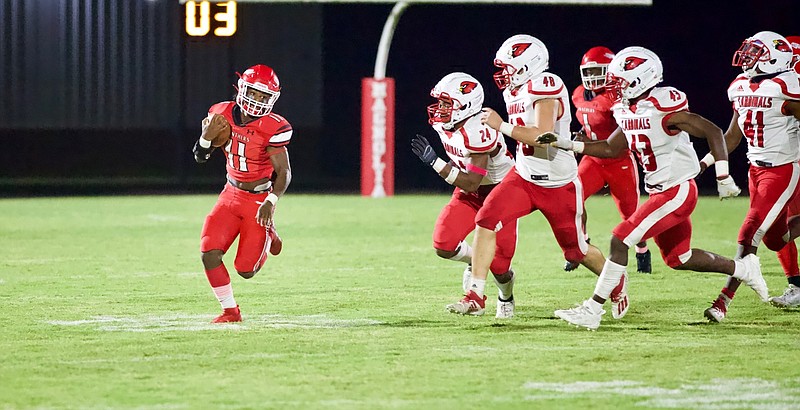 - Photo by Bill Nielsen
After not playing for two weeks because of COVID-19, Magnolia played its worse game of the season during a 42-13 loss to Camden Fairview last week.
Tonight, the Panthers hope to improve their efforts on the field when they travel to Hot Springs to face the Trojans.
"It's tough to take two weeks off in the middle of the season and pick back up where you left off. We couldn't have meetings or anything for two weeks," head coach Mark King said last week.
The Panthers (3-2, 0-1) will be seeking their first conference win of the season. Kickoff is at 7 p.m. In other games, Camden Fairview will host De Queen and Hot Springs Lakeside travels to Hope. The Trojans (3-2) and Arkansas High (4-0) share the 5A-South Conference lead with identical 2-0 marks, while Hope (1-4) and Lakeside (3-3) are both 1-1. De Queen, like Magnolia, is winless in league action.
Sponsor Content