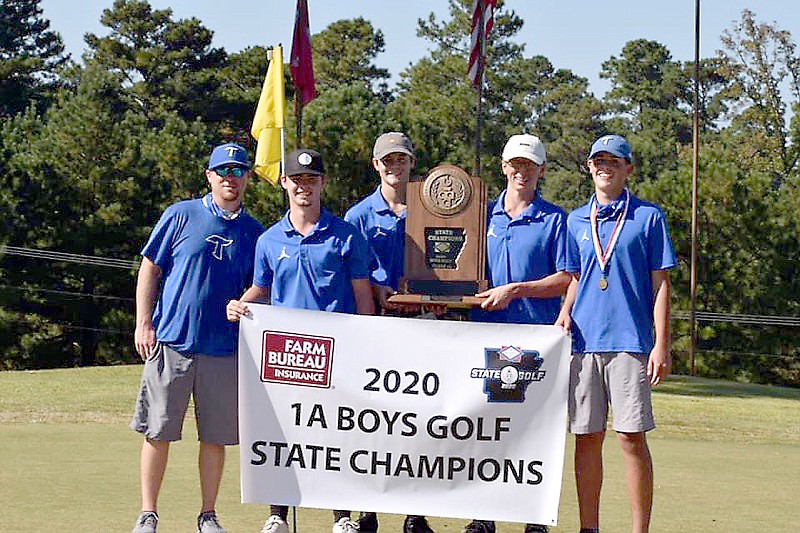 - Photo by Contributed photo
The Taylor Tigers captured the 2020 Class 1A State Golf Championship Thursday at the Glenwood Country Club by shooting a team score of 269. They were followed by Izard County's 271, Abundant Life's 289, Shirley's 297 and County Line's 308.
Adam Mayfield won individual honors after shooting an 80. Shirley's Nash Little and County Line's Caleb Soller tied for second with an individual score of 84. Holding their championship banner are (from left) Coach Adam Camp, Josh Lindsey, Wesley Alexander, Aiden Mayfield and Sam Rayburn.
Sponsor Content