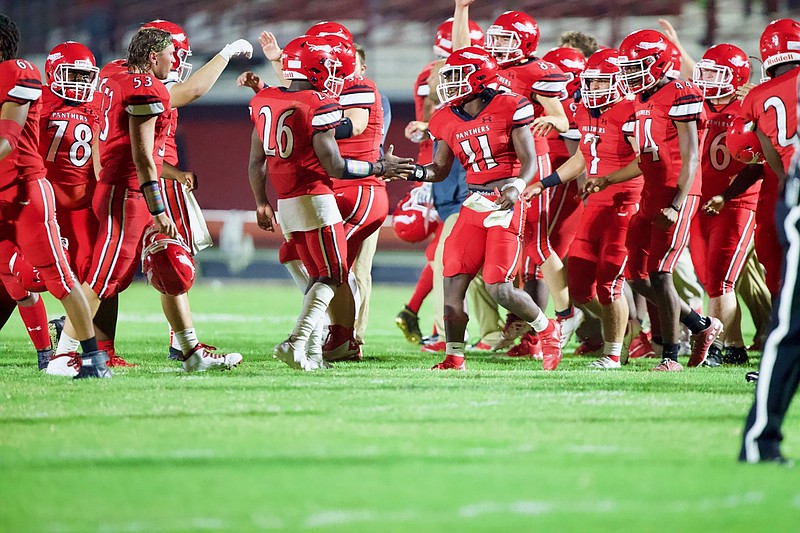 - Photo by Bill Nielsen
The Magnolia Panthers (3-1) congratulate one another following their 27-23 win over El Dorado back on Sept. 18. It was the last time they played a high school football game, because COVID-19 forced them to cancel games against Arkansas High and Hot Springs Lakeside the following two weeks. They will host rival Camden Fairview (2-4) at Panther Stadium tonight, beginning at 7 p.m.
Magnolia, expected to be without several athletes, will be playing their first conference contest of the season. In the 5A-South standings, Arkansas High (3-0, 1-0), Hot Springs Lakeside (3-2, 1-0) and Hot Springs (2-2, 1-0) share the lead, followed by Hope (1-3, 1-1). Camden Fairview (2-4, 0-2) and De Queen (0-5, 0-1) are winless in league action. Other conference games tonight include Hot Springs at De Queen and Arkansas High traveling to Hot Springs Lakeside. Hope is open.
Sponsor Content