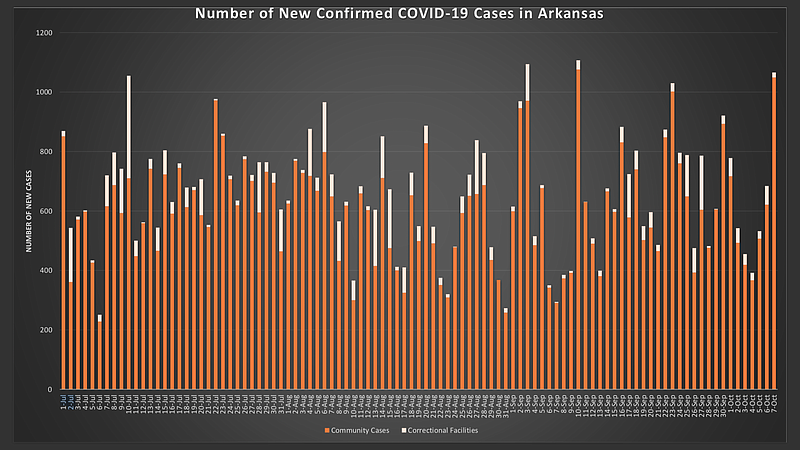 This table comes from the Oct. 8 press briefing hosted by the Arkansas Department of Health. The State's virus cases rose by 1,265 yesterday with the death toll now over 1,500. - Photo by Arkansas Department of Health
The Columbia County Health Local Health Unit will conduct pop-up COVID 19 testing on Tuesday, Oct. 14 from 4 p.m. to 7 p.m. The Local Health Unit will be testing anyone who comes in, whether they have symptoms or not. There will be no out of pocket expenses for the testing. ID and insurance is requested but will not be required. The Local Health Unit is located at 207 S. Jefferson St in Magnolia, Ark.
The Arkansas Department of Health (ADH) has several recommendations on its website to help curb the spread of COVID 19. The ADH recommends frequent handwashing with soap and water for at least 20 seconds, practicing social distancing, wearing a face covering and seeking testing once symptoms are displayed. For more information on how to remain healthy during the COVID 19 pandemic, go to healthy.arkansas.gov.
Sponsor Content