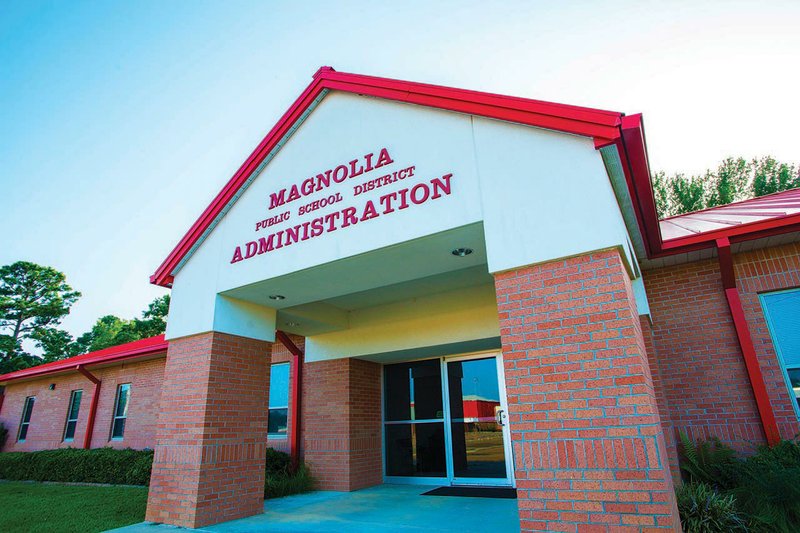 The Magnolia Public Schools Administration building on High School Drive in Magnolia. - Photo by J.D. Bailey
Magnolia Students will begin remote learning on Fridays starting October 9 and continue through December 18. According to an email sent by Special Programs Coordinator Scott Nipper, grades K-12 will switch to Remote Learning Fridays to allow teachers time to work specifically with virtual students and to plan and prepare lessons for virtual and on-site students.
"This will benefit all students because it will improve the quality of instruction for both options," Nipper stated in the email. He also noted that the District understands this change could cause an inconvenience for parents; therefore, students will have the option to attend in person. Buses will not run morning or evening routes on those days, but breakfast and lunch will be served to students in attendance and those who come on campus for meals.
No change has been made to the Walker Pre-K schedule, however, buses will not run. Parents will need to bring students to Walker Pre-K in the morning and pick them up in the afternoon.
For Remote Learning Plans for each school, visit www.magnoliaschools.net.
Sponsor Content