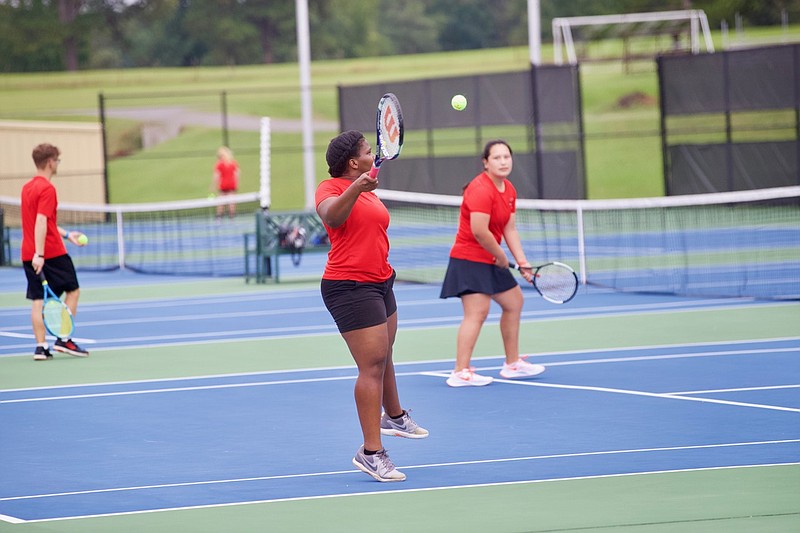 Magnolia senior Sierra Putney returns a hit while playing doubles with classmate Angie Saldana during tennis action on Monday. - Photo by Bill Nielsen
The Panthers and Lady Panthers will square off against Nashville at 3:30 p.m. today on the SAU tennis courts.
The 4A Region 8 Conference tournament is set for Monday at Monticello. Three days ago, the Lady Panthers defeated Crossett 4-2 and blanked Warren 3-0. In singles, Saldana and Putney blanked their opponents by identical 6-0 scores. In doubles against Crossett, Magnolia's Lily Mendez and Jordan Young lost 6-0, while Keke Simmons and I'Shanna Ellis fell 6-1. Mendez/Young won 6-0 in doubles against Warren, while Simmons/Ellis prevailed 6-4. In boys' singles, Tristan Malone won 6-0 and Rushang Patel won 6-2. Jake Nielsen and Sam Trout took a doubles match by a 6-2 score, but Tyler Fronek and Landry Carter fell 6-2 to Crossett.
Sponsor Content