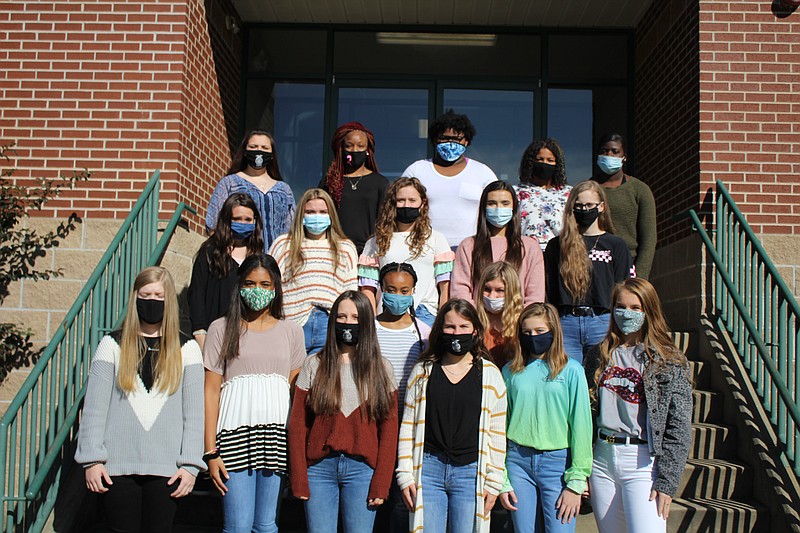 - Photo by Emerson High School Communications
Emerson High School Homecoming ceremonies will be held at 5:00 p.m. on November 20th. Due to COVID, contestants have been issued four tickets each. Admission will be by ticket only. After the Homecoming ceremonies, Emerson Pirates will face Trinity Christian at 6:30 p.m. Congratulations to the following students for being chosen as Homecoming representatives:
Top Row: Taylor Orrell, Cassidy Jones, Arriuna French, Tori Mattmiller, Cordaishia Griffin
2nd Row: Kelsi Norment, Alexis Costan, Baylie Ainsworth, Marleena Brown, Madison Labit
3rd Row: Ka'lee Hanson, Alexis Burns 4th (Bottom) Row: Savannah Pyle, Gabrielle Harrell, Evylyn Ellis, Kendall Staggs, McKenzie Canfield, Avery Barker.
Sponsor Content