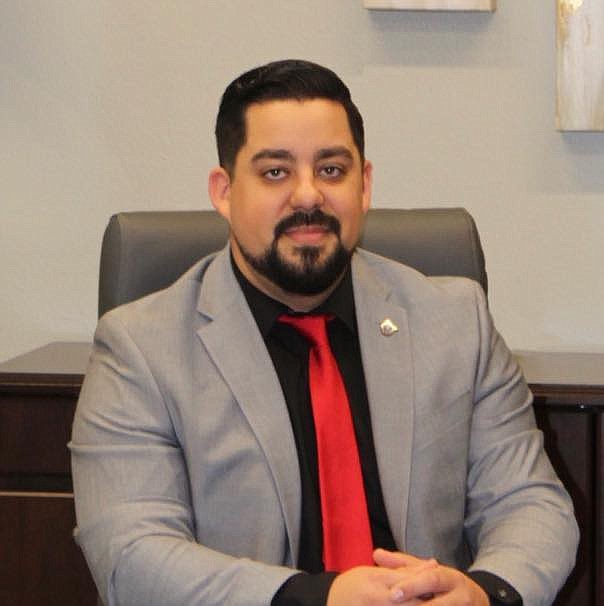 Former Coast Guardsmen Chase Lovell now serves as the Information Security Officer at Bodcaw Bank. - Photo by Contributed photo
"My grandparents were always very adamant about me going to college and graduating college. That was a little bit of delicate situation to say, 'I know I have this full-ride scholarship here and you always wanted me to go to college, but I'm going to drop out and join the military!'" said Chase Lovell.
Lovell, now an Information Security Officer at Bodcaw, left college in the late 2000s to join the Coast Guard. He stated that this choice seemed to shock his family and friends, but they supported his decision to serve his county. It was a move that Lovell stated was part of an underlying moral obligation to be a part of something bigger than himself.
Lovell joined the Coast Guard as an Information Systems Technician, serving from 2009 to 2016. In the smallest armed service branch, Lovell found that he would perform his technological duties on a variety of systems and between 2010 and 2013, Lovell was part of four Counter Drug Interdiction deployments towards South America, one in which his ship worked in a joint operation with the California Air National to save two men suffering from a medical emergency on open waters.
After leaving the service, Lovell experienced a tough reality that many other veterans experienced before him: becoming a civilian again.
"When I got out, there was a very hard curve when it came to making that transition," said Lovell. "One thing that most people don't realize, like 'What am I going to wear today to work?' - little details like were decided for me for so long. I spent from 2009 to 2016 active duty, all day every day. It becomes who you are, it defines you"
Lovell stated that the transition was akin to living in the U.S. one's entire life and suddenly waking up in a different country. He grimaced for a moment and stated that he felt as though one of the shortfalls of the transition process out is that service members aren't being adequately prepared by the military for the learning curve going back into the civilian world.
"Training wise - I'm great. I've been working in IT for 11 years. (The Coast Guard) set me up awesome for this position, but it's the little social stuff that makes it hard," stated Lovell. "While we've all been there and understand the experience (of serving), but a lot of folks you work with on the outside don't really get (the stress issues related to serving.)"
Lovell took a couple of months to relax and figure out the civilian world when he first left the Coast Guard before working for a defense contractor then returning to college at Southern Arkansas University. Lovell is set to graduate from SAU in the spring and works with the basketball team doing a weight lifting program. Lovell was also part of Bodcaw Bank's team that volunteered at the Magnolia Boys and Girls Club over the summer when renovations occurred.
"There's a certain self-gratification that comes with knowing what you're doing doesn't benefit you at all," stated Lovell. "Whether it is planting flower beds at the Boys and Girls Club or raising your hand to (serve in the military) - it doesn't directly impact you, but knowing that you made a difference to just one person, to me, its worth it."
Sponsor Content