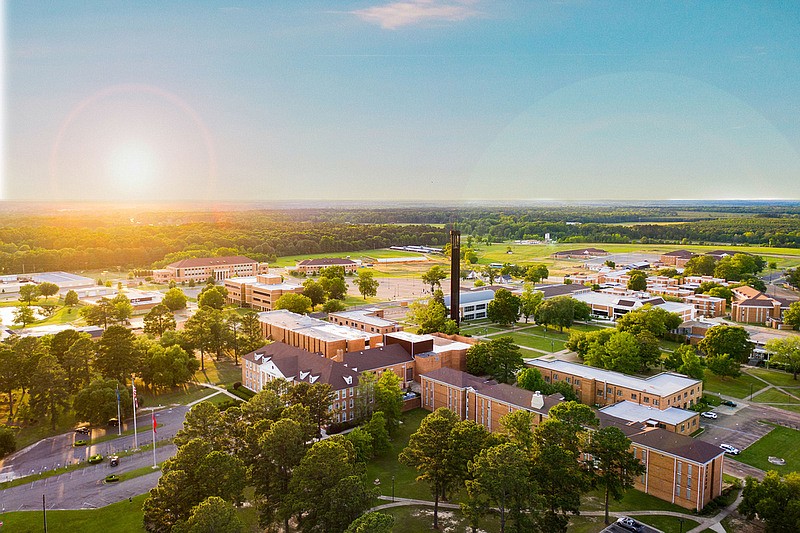 Southern Arkansas University is set to finish its Fall semester on Nov. 20, with plans to pick classes back up on Jan. 13 for the Spring semester. The Fall semester ends early this year, the week before Thanksgiving, rather than in early December. This carries over to SAU's Spring semester, which will be missing a vacation experience students across the United States typically partake in, Spring Break.
"We don't want students to travel and risk them contracting COVID-19 and returning to school," said SAU President Dr. Trey Berry in a statement from SAU Communications. "We are diligently working to maintain a safe and healthy environment for all of our students, staff and faculty. Our students have done an amazing job of following the protocols we have in place to help prevent the spread of the virus and our numbers reflect their diligence. We don't want to do anything to hinder that and put our students at risk."
With the week vacation in March now removed from the academic calendar, SAU students will have more single-day breaks in the Spring, and the end of the semester is scheduled for April 29.
SAU has seen 158 cumulative positive COVID 19 cases on campus since July 6. Of those cases, 140 were from students, 14 from staff and only four from faculty members. Comparatively, Henderson State University reported 115 total positive student cases while the University of Central Arkansas in Conway saw 173 positive student cases.
Changes to campus living at SAU saw non-residents of housing facilities unable to be checked-in by residents in an effort to curb student infection rates. Off-campus organizations were unable to host events indoors at campus facilities and religious organizations connected to the SAU campus were instructed on COVID-19 prevention measures for students seeking religious services at their facilities.
"With the COVID protocols in place, it has been difficult to have all of the normal activities on campus this semester. Our staff has been very creative in finding ways for us to proceed with activities and continue to follow protocols," Berry said in an SAU System Board of Trustees meeting on Oct. 29. Much of the SAU homecoming was held digitally, with small interactions among students occurring throughout the week.
Berry also noted that SAU was one of only three four-year universities in the state that saw an increase in student enrollment in the state. The graduate programs saw 10.3% increase in the Fall, and Berry stated that spring 2021 enrollment looked encouraging.
Sponsor Content