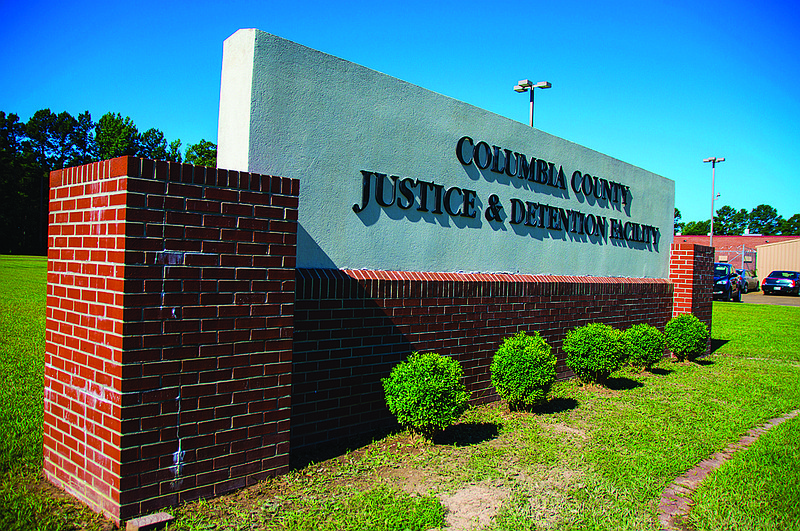 The 13th Judicial District Circuit Court of Columbia County.
Odies Wilson, 21, appeared Thursday afternoon at the 13th Judicial District Circuit Court of Columbia County with Judge David Talley presiding. A pre-trial hearing will take place on Dec. 3, a move that both the defense and prosecution agreed to.
Wilson and three other suspects were arrested with Capital Murder charges on Aug. 14 on suspicion of involvement in a shooting on the Southern Arkansas University Campus that resulted in one student injured and the death of senior engineering physics major, Joshua Keshun Smith, of Sparkman.
Wilson was represented by the attorney Ronald Davis Jr., who practices law in Wilson's hometown, Little Rock. Prosecuting attorney Ryan Phillips of Rainwater and Associates represented the State. Wilson stood at a podium with a screen around it, facing the stand. He spoke little during the hearing, only answering two of Tally's questions, confirming his age for the judge and stating that he had just completed his junior year of college.
Davis requested that the death penalty be waived in Wilson's case, but the State declined to do so. Wilson and the other capital murder suspects were denied bond during their first appearances on Aug. 17. Wilson's family viewed the proceedings, sitting together in the back of the courtroom.
Davis stated after the hearing Thursday that it was his understanding that a gag order for the case, imposed during the Aug. 17 hearing, had been dropped. Davis stated that the State should expect a battery of motions made over waiving the death penalty in Wilson's case. It is a move Davis says would protect his client's Constitutional rights by challenging the Constitutionality of the death penalty as an option in Wilson's case.
Davis stated that between now and Dec. 3, he would be filing a motion for a bond hearing for his client. He explained that in a bond hearing, a case agent or investigator will come forward and read a statement about the case, typically an affidavit of sorts. The defense will bring forward witnesses as well. Davis also said that capital murder is the one offense in the State of Arkansas that leaves those charged not entitled to a bond, yet does not mean that a bond can't be given. He stated that bonds for capital murder are typically high and that judges presiding a case would determine the conditions of the bond.
The other three suspects, Le'Kamerin "Kam" Tolbert, 20; Shaivonn "Shakey" Robinson, 19; and Quincy Lewis, 19, will make their appearances at the 13th Judicial District Circuit Court on Nov. 19. They elected to be represented by appointed public defenders from the public defender commission in their cases.
Sponsor Content