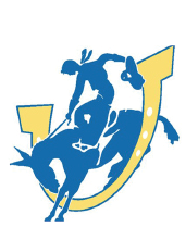 MAGNOLIA — Staff Report
With Southern Arkansas University announcing it will welcome on-campus students back this fall, the Mulerider football season could possibly get started as scheduled.
Last week, SAU said the Magnolia and Camden campuses are "working tirelessly taking precautions and planning for its campuses to re-open for the fall semester."
It noted the health and safety of students, faculty and staff remains the top priority, with the Risk Management Task Force working diligently to develop protocols to ensure the protection of its campus community.
These protocols will consider classroom size, class structure, safety in residence halls, enhanced cleaning schedules and protective methods for monitoring and maintaining the collective and individual health of our campus family.
The Task Force will continue to monitor the state and CDC's social distancing requirements and COVID-19 conditions and will provide further plans regarding the re-opening of campus as the summer progresses.
As for football, the Muleriders are scheduled to kickoff the GAC and regular season at Wilkins Stadium on Thursday, Sept. 3 against Southern Nazarene.
On Sept. 12, they will travel to Oklahoma Baptist Baptist in Shawnee, followed by a road trip Sept. 18 to Searcy to battle Harding.
Family Day on the SAU campus is set for Sept. 26 against Arkansas Tech, followed by another home contest Oct. 3 against Northwestern Oklahoma State.
On Oct. 10, the Muleriders will visit Weatherford to take on Southwestern Oklahoma State, followed by a homecoming/Hall of Fame Day in Magnolia Oct. 17 against East Central Oklahoma.
The final four games of the 11-game season will include:
• Oct. 24 at Southeastern Oklahoma in Durant.
• Oct. 31 at Ouachita Baptist in Arkadelphia.
• Nov. 7 home finale against Henderson State.
• Nov. .14 at Arkansas-Monticello.
Sponsor Content