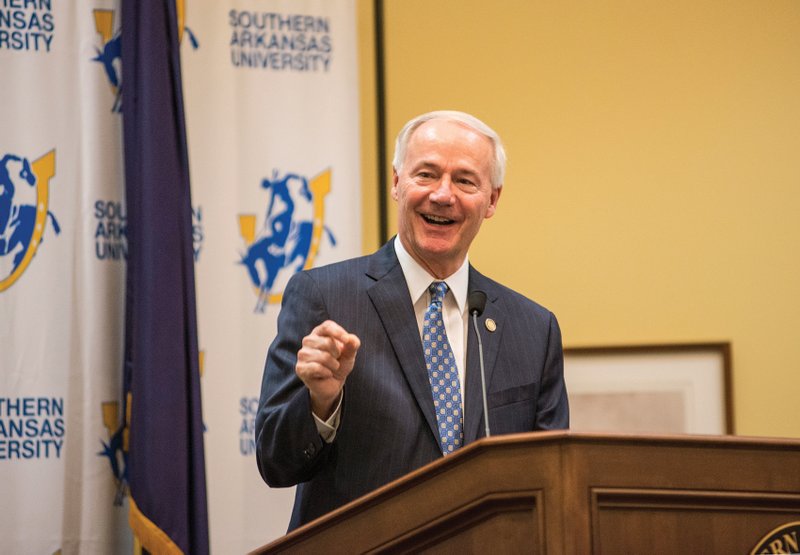 Arkansas Gov. Asa Hutchinson speaks during a 2018 appearance at Southern Arkansas University. - Photo by J.D. Bailey
TEXARKANA, Ark. — Gov. Asa Hutchinson will deliver his daily briefing on the coronavirus pandemic in an internet live stream on Thursday from Texarkana.
Hutchinson and Dr. Nate Smith, Director and State Health Officer for the Arkansas Department of Health, will speak during the briefing, slated for 1:30 p.m. from Texarkana's Arkansas Convention Center. The event is not open to the public.
"Dr. Smith and I will be going there. I've talked to Mayor (Allen) Brown. He's been a great partner with us. They're on a border, and they've done a great job, and we want to be able to go there and listen to them, as well as have our daily update from Texarkana," Hutchinson said during his briefing Wednesday.
Hutchinson and his pandemic task force have been live streaming daily briefings from the Arkansas Capitol.
Thursday's briefing can be viewed at youtube.com/c/GovernorAsaHutchinson/live.
Sponsor Content