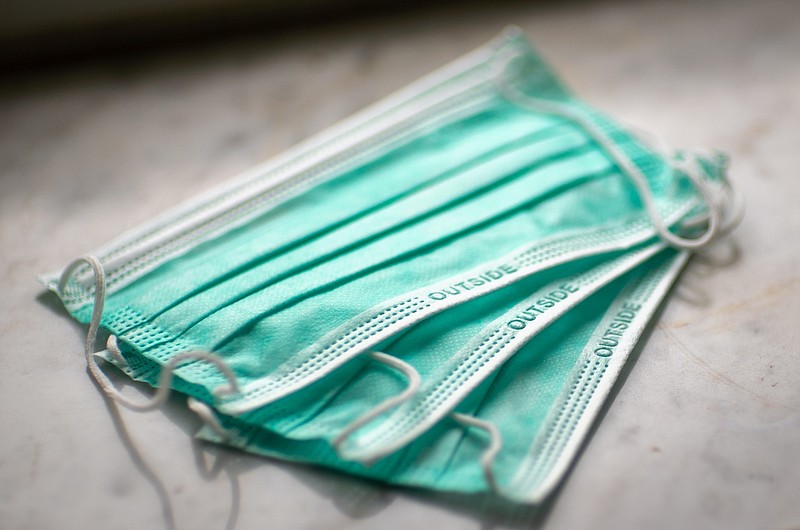 MAGNOLIA — Magnolia Specialized Services is an organization that provides opportunities and choices for those with developmental delays and disabilities. The organization provides a safe environment for children and adults. The staff works with the children and adults on individual skills including speech, occupational and physical therapies as prescribed by their physicians. Transportation is provided to the day programs and back home.
Magnolia Specialized Services also provides an adult group home and apartment living arrangements for their adults with the provision of skilled staff to assist individuals in their homes to allow for more independent living.
While the COVID 19 crisis reaches its fourth month in Columbia County, Executive Director Sara Carrington of Magnolia Specialized Services has affirmed that the facility strives to be a healthy location to support their children and adults.
Carrington stated that they are being very careful by practicing social distancing, checking temperatures, wearing masks and doing a lot of sanitizing.
Classrooms now have only 10 people in the rooms, including the teacher, and the transportation staff makes sure that there is a seat between each person with no more than nine passengers in each van. This has led to the organization hiring more teachers and van drivers to ensure social distancing guidelines are met.
Magnolia Specialized Services received a PPP Loan to assist with paying staff salaries and benefits, the Arkansas Ready for Business Grant to pay for sanitizing and PPE for the staff and adults and two grants from the Arkansas Community Foundation that will allow the purchase of outside fitness and recreation equipment for the children and adults, as well as art storage and supplies, a garden tiller and garden supplies for the adults as well as money for additional salaries for added staff to increase social distancing.
"My number one priority is ensuring that the children, the adults, and the staff are all safe," said Carrington.
Magnolia Specialized Services was closed from March 30 to April 20 to keep clients and staff healthy while also preparing the facility for a safe reopening. During that time, the staff posted videos on Facebook that showed activities to do at home and ways to stay healthy, made house calls and home visits.
The COVID 19 pandemic has also caused the local Special Olympics to be postponed, with previous fundraising activities canceled at the start of the public health emergency issued by Governor Asa Hutchinson.
Though no events can take place outside of the facility, Magnolia Specialized Services continues to provide quality care and instruction to their clients while maintaining healthy social distancing efforts.
This story has been updated to include more information about grants and loans received by Magnolia Specialized Services.
Sponsor Content