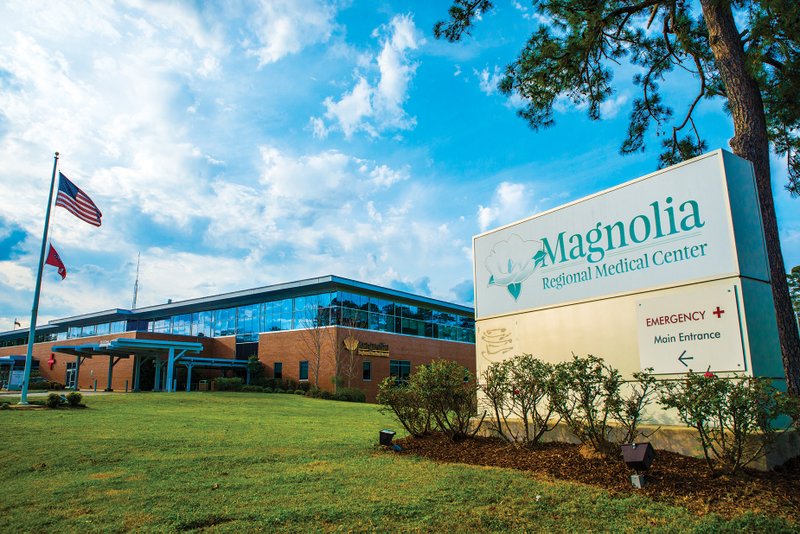 Magnolia Regional Medical Center. - Photo by J.D. Bailey
On Monday, the Magnolia Regional Medical Center (MRMC) held a board meeting where information about COVID-19 patients treated at the facility was shared.
According to a report given by Chief Nursing Officer Stephanie Schmittou, MRMC saw its first COVID-19 positive case in late April. It wasn't until the second week of July that Schmittou said "the whirlwind hit the fan."
"We, today, have had 20 plus inpatients that are COVID positive," said Schmittou. "Four of those patients have been on the ventilator; two remain on the ventilator and two have been discharged."
She also reported that two people have died that had COVID-19; however, she said it does not mean they necessarily expired as a result of the virus.
The Board also discussed the lease status summary, discussions on which are to continue Monday evening when the Magnolia City Council meets.
MRMC Chief Executive Officer Rex Jones stated that despite the lease being on the City Council's July 27 agenda, they would not be able to vote on it. Jones explained that a notice for the ordinance had to be posted publicly seven days in advance in order for a vote to be made on it.
"They had the notice of what was required for the ordinance to be published, and I think there was still some discussion or question about a couple of things on the lease, that maybe the Mayor wasn't comfortable with, so they didn't post the notice for the ordinance," said Jones.
Jones told board members that during the discussion at the City Council meeting they must ask that the notice be published so it can be voted on.
The board also spoke on their newest surgeon, Dr. Anselm Tintinu. As of Monday, Tintinu has completed 11 surgeries, with five more scheduled for the week. The board reported that things are very positive and that Dr. Tintinu is happy with the equipment and staff.
The board also entertained updates on their Charity Care Audit for 2018 and the new private pay services vendor that MRMC is hiring. A private pay services vendor handles the statements that go to patients after their insurance pays its part for services provided.
The new vendor represents a reduction in costs for MRMC and will provide guarantor statements, which means that the patients' statements will be consolidated by a guarantor rather than receiving a statement for every occurrence that they come to the hospital for. This new vendor will begin operations with MRMC on October 1.
Sponsor Content