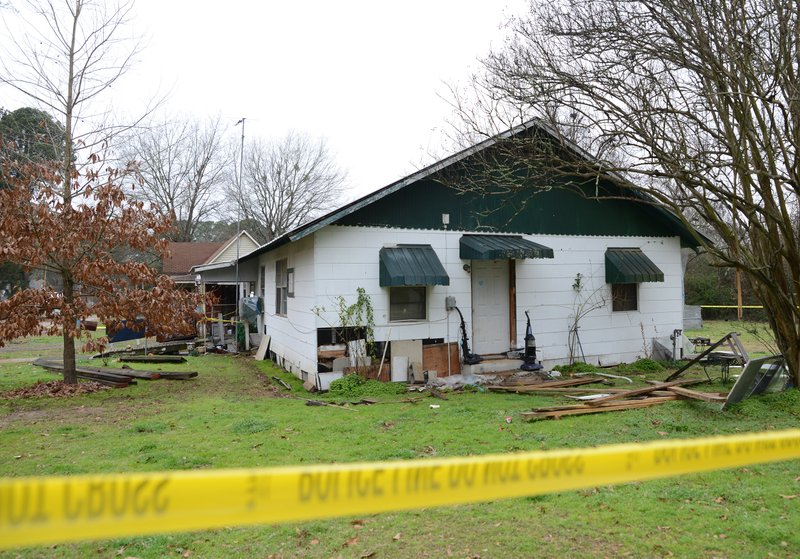 Crime scene tape wraps the property at 310 Calvin Street in Stamps after a Sunday night homicide at the address.
A Garland City man, Jonathan Tanner, is now in police custody after a Sunday night death in Stamps was ruled a homicide.
According to a Monday afternoon news release from the Lafayette County Sheriff's Office, a call was placed to the agency at 11:27 p.m. Jan. 12 for a welfare check at 310 Calvin St. in Stamps. Stamps Police Chief Jeff Black responded to the report and made entry into the address, where he soon found 55-year-old Deborah Barton, of Stamps deceased.
"It appeared to be the scene of a homicide," said the news release. "Arkansas State Police was called to take lead on this case."
The incident led to the arrest of Tanner, according to police.
Barton's body has been sent to the Arkansas Crime Lab in Little Rock for autopsy, according to police. The probable cause of death was not released.
Lafayette County authorities on Monday said they have not yet established a motive and that the case is ongoing and still under investigation.
"Chief Black would like to thank the Arkansas State Police, Lafayette County Sheriff's Office, and Lewisville Police Department for all of their help in this case," said the news release.

Sponsor Content