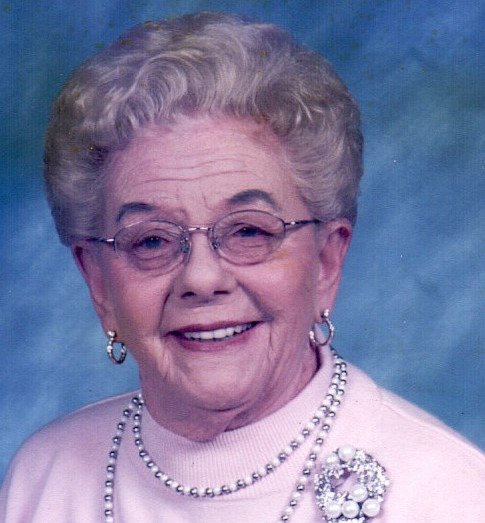 Wynonah V. Davis, 92, of Magnolia, AR passed away Wednesday, January 8, 2020 at the CHI St. Vincent Infirmary in Little Rock, AR.
Wynonah was born June 21, 1927 in Louann, AR to the late Andrew Frank and Claudie Leona (Farnell) Valentine. She was a retired operator and owner of Wynonah V. Davis Oil Productions. She was a member of the Asbury United Methodist Church, Methodist Youth Fellowship sponsor, Magnolia Hospital Auxiliary, Welcome Wagon, Bridge Club, and Garden Club, she loved to travel on group tours.
She was preceded in death by her parents; husband Sam Davis; two brothers; and two sisters. Wynonah is survived by her sons Gary W. Davis and wife Kay of Guy, AR and Wesley Davis and wife Tania of Bossier City, LA; grandchildren Shawn C. Davis and wife Whitney of Jacksonville, AR, Eric B. Davis and wife Alisha of Conway, and Christine G. Owens and husband Timothy of Bossier City, LA; great grandchildren Lily K. Davis and Gabrielle A. Davis of Jacksonville, Ciara Owens, Kendra Owens, and Jordan Owens of Bossier City, LA; a host of nephews, nieces, cousins, and friends.
Funeral services will be held on Saturday, January 11, 2020 at 1 p.m. at Lewis Chapel with Rev. David Moore officiating. Burial will follow at the Silver Hill Cemetery under the direction of Lewis Funeral Home, Inc. in Magnolia. Visitation will be Friday, January 10 from 5 to 7 p.m. at the funeral home.
Pallbearers will be Mickey Valentine, Sam Bailey, Elvis Davis, Glenn Ray, Ricky Ray, and Byron Bailey.
To sign the online guest book or to share a memory visit www.lewisfunerahome.biz
Sponsor Content