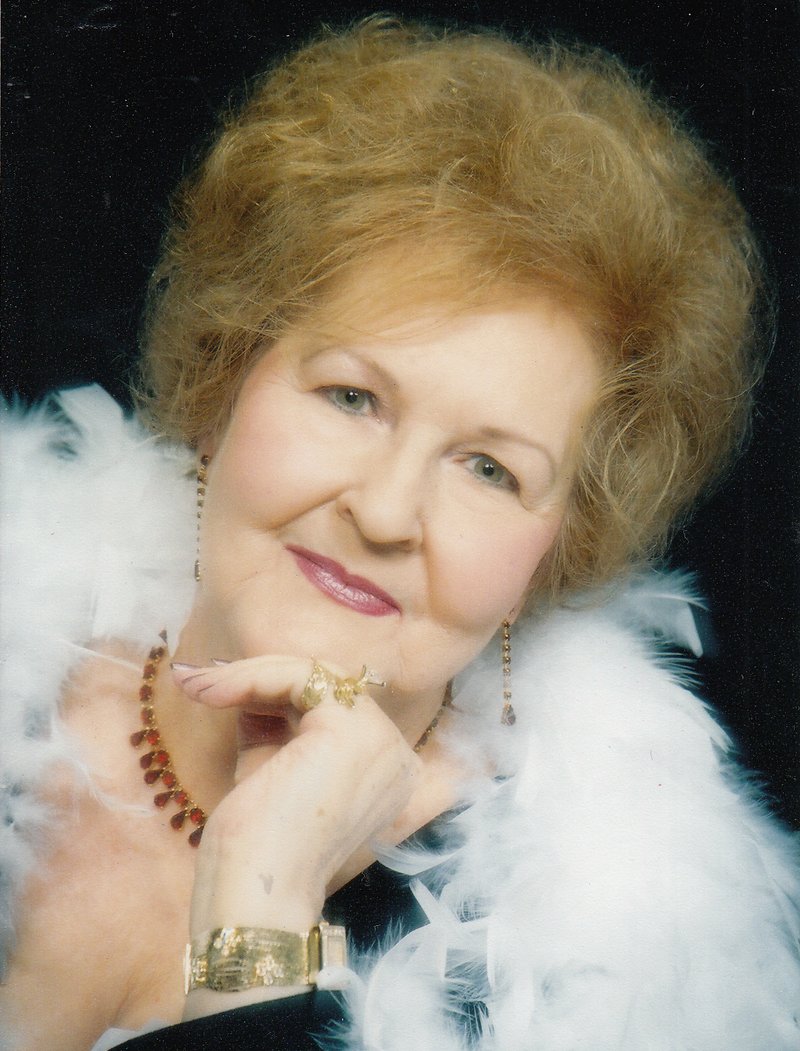 Patsy Jean Stephenson was born March 27, 1940, in Magnolia, Arkansas, to James Calvin McWilliams and Cora Agnes White McWilliams. She passed away Sunday, February 9, 2020 in Haughton, Louisiana.
As a young woman, she attended Ayers Business College and began her writing. Mrs. Stephenson was an Inspirational Author and Award-winning Poet. Her poem "An Angel in My Arms" won the Golden Poet Award with the World of Poetry Society. She wrote 15 books of her poetry published by In His Steps Publishing Co. Mrs. Stephenson was a regular contributor to The Society of American Poets and The Poet's Pen Magazine. Her deep, abiding faith in God is the impetus for her writings. Her children and grandchildren also filled her life with joy and happiness, giving her ample objects to write about.
Left to cherish her memory are her daughters, Dana Stephenson, Eva Jean, and Holly Johnson Delrie and husband Thomas; grandchildren, Halley Gibbs and husband JB, Amber Rachal, Noel Johnson, Collin Johnson, and Chloe Johnson; sisters, Marzelle Hollier and D'Niece Wyrick; and a host of nieces and nephews.
She is preceded in death by her husband of 58 years, Harry A. Stephenson; parents, Calvin and Agnes McWilliams; sisters, Clara White, Marie Vincent and Mildred Baranye; and brothers, Clyde Corbin and Collie McWilliams.
The family will be receiving guest for a visitation Friday, February 14, 2020, from 6 p.m. until 8 p.m. held at Centuries Memorial Funeral Home. A Celebration of Mrs. Stephenson's life will be Saturday, February 15, 2020, at 11 a.m. also held at Centuries Memorial Funeral Home followed by the interment in Centuries Memorial Park. Chaplain Jim Gstohl and Ken Church will be officiating the services. Honoring Mrs. Stephenson as pallbearers will be Jamie Wyrick, Jimmy Walls, JB Gibbs, Joseph Maggio II, Matthew Maggio, Rusty Williford, Tyler Strickland, and Chris Pegg.
The family wishes to thank the Bossier City Fire Department, Hwy. 80 Fire Department, Amedisys Hospice, Community Angels of Hope, Hope Community Church of God, Patricia Seamster, and to lifelong friends and family, Danny and Jennifer Berry for the love shown to our family through the years.
Sponsor Content