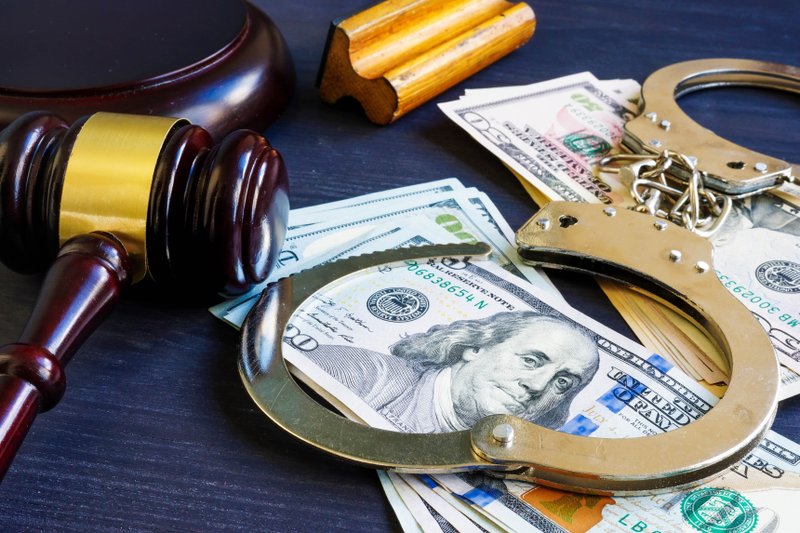 A former employee at Steve's Outdoors in Magnolia is now suing his the retail shop and its owner over what he perceived was malicious prosecution and defamation for a gun theft case that was later dropped due to lack of evidence to prosecute.
A former worker at a Magnolia outdoor retail shop who was arrested in 2019 for property theft and charges were never formally filed is now suing his past employer.
In a civil suit filed Jan. 31 in Columbia County, Koby W. Schmittou, through his attorney David P. Price of Magnolia, is suing both Stephen D. Rogers and Steve's Outdoor Sports, Inc. -- a company which Rogers owns and operates -- for what the plaintiff believes was malicious prosecution by the store owner, outrage, and defamation.
The complaint details how Schmittou on Feb. 11, 2019, was arrested after a firearm was allegedly reported stolen by Rogers two weeks prior at the outdoor shop. The suit claims that the store owner pinpointed Schmittou as the suspect and he was later arrested by the Magnolia Police Department.
"Stephen D. Rogers, personally, and on behalf of Steve's Outdoor Sports, Inc., reported that a firearm had been stolen from Steve's Outdoor Sports, Inc, on Jan. 18, 2019," the complaint said. "Mr. Rogers told the police that he believed the plaintiff stole the firearm."
Schmittou, a former Columbia County Sheriff's Office Investigator, was later taken into custody and booked into the local detention center on $10,000 bond. He soon made bail and his attorney denied all wrongdoing of his client. The case was reviewed by the 13th Judicial District Prosecutor, who is based out of El Dorado, and no formal charges were ever filed against the then 42-year-old Schmittou.
The complaint states that a Glock handgun that Rogers claimed was stolen was later found in the gun counter. The complaint also said that a second gun was thought to be stolen by Rogers and that Schmittou was the culprit. But it, too, was also later found on the premises, according to the court filing.
"These assertions were made up to and including the date of the Plaintiff's arrest on Feb. 11, 2019," the suit said. "… It turns out that neither firearm had been stolen."
Price told the Banner-News in April 2019 that his client was seen on security video taking a phone call from a customer, looking at a gun in the back, then putting the firearm in his pocket "because that was his law enforcement training" and then later placing the gun back a safe.

"It never left the building," he said.
Schmittou was working at the time of the incident as a part-time employee at Rogers' outdoor shop, according to the lawsuit.
The case criminal case was later dropped due to lack of evidence, according to the letter from Prosecutor Jeffrey C. Rogers.
"From a full and complete review of [the case materials provided by the Magnolia Police Department], I do not find adequate factual basis to exist that would support prosecution of any individual or subject in connection with the alleged theft of the specific Glock firearm from Steve's Outdoor Sports," said the letter sent to MPD Chief Todd Dew on March 25, 2019.
There were three counts for noted in the Jan. 31 civil complaint.
The first count alleges that malicious prosecution occurred.
"Stephen D. Rogers took an active role in instituting the investigation and demanding that eventual arrest of Koby W. Shcmittou without probable cause and accused Mr. Schmittou of and accused Mr. Schmittou of stealing, without any factual basis," the complaint said. "Such actions of that nature infer malice as a matter of law."
The suit also alleges that due to the aggressive prosecution by Rogers and his company, that Schmittou has suffered damages in the form of legal costs, "mental anguish, embarrassment, humiliation, harm to his reputation, fear of imprisonment, and all other damages allowable under Arkansas law."
Count two, "outrage," claims that the two defendant parties – Rogers and his Steve's Outdoor Sports, Inc. -- engaged in "reckless, wanton, flagrant, intentional, and willful misconduct" in their allegations and prosecution against Schmittou.
"[The] defendants' conduct of having an innocent man arrested and enduring the threat of prosecution, when in fact [the] defendants possessed evidence that exonerated him, exceeded all bounds of decency, and must be regarded as atrocious and intolerable in a civilized society," the complaint states.
The count again claimed that Schmittou had suffered mental anguish, severe emotional
distress, trauma, degradation, loss of personal dignity, humiliation, reputational injury, and
related expenses of his legal defense due to Rogers' actions.
County three, "defamation," re-hashes the other two counts and alleges reasserts that Rogers' and his company's statement to the Magnolia Police Department pertaining to the theft were "absolutely false."
"As a result of these false statements,[the] plaintiff, Koby W. Schmittou, suffered
damages as described hereinabove, which were proximately caused by the defendants," says the complaint.
As a result of these perceived counts against Schmittou, he and his attorney believe the plaintiff is entitled to "all compensatory and punitive damages allowable under Arkansas Law and demands that a jury trial take place on all issues stated in the complaint. Price also asks that judgment against Rogers and his company also include the attorney costs and fees.
Summons for Rogers and Steves's Outdoors Sports, Inc. were issued Jan. 31. The parties now had 30 or 60 days to respond, depending on the circumstances, to the suit. As of Friday, Feb. 7, no other filings have been submitted in the case.
Sponsor Content