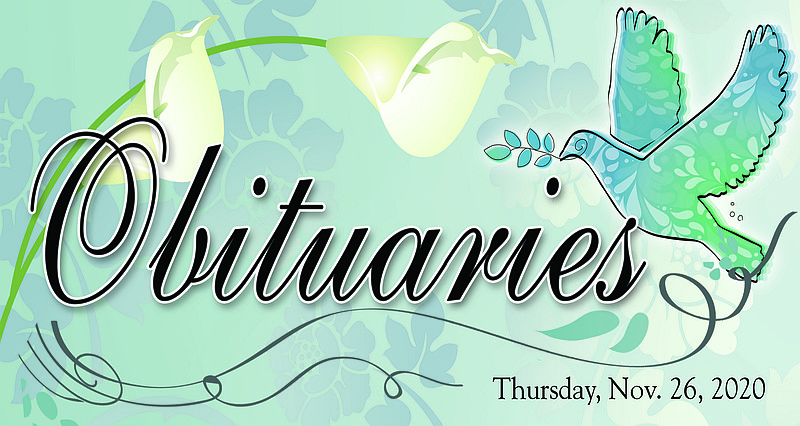 EUNICE DISON
Eunice Faye (Elkins) Dison, 73, of Magnolia, AR passed away Friday, November 20, 2020 at the Magnolia Regional Medical Center in Magnolia.
Eunice was born March 8, 1947 in Columbus, OH. She was a member of the Immanuel Baptist Church and was a retired bank teller. She loved to talk and visit with her family, friends, and bank customers.
Eunice was preceded in death by her parents Marion Eugene and Thelma Mae (Upperman) Elkins. She is survived by her sons Barry Dison (Tracy) of Baton Rouge, LA and Troy Dison (Christy) of St. Amant, LA; grandchildren Tony Dison (Karli) and Jessica Dison of St. Amant, LA, Selina Dison and Cody Dison of Gonzales, LA; great grandchildren Weston Dison and Kamryn Dison of St. Amant, LA; brother Lee Elkins of Shongaloo, LA; sisters Connie Senn and Rosemary Richerson (Kevin) of Magnolia, AR; a host of nephews, nieces, extended family, and friends.
Graveside services will be held on Monday, November 30, 2020 at 10 a.m. at the Whitehall Cemetery in Dykesville, LA with Bro. Ben Coulter and Bro. Danny Triplet officiating.
The family requests memorial donations be made to the Immanuel Baptist Church, 1823 East North, Magnolia, AR 71753.
Cremation services were provided by Lewis Funeral Home, Inc, in Magnolia, AR.
To sign the online guest book or to share a memory visit www.lewisfuneralhome.biz.
WILLIAM SUMNER
William Garry Sumner, 79 of Farmington, Maine passed on November 21,2020 at Maine Medical Center. He was born in Walkerville, AR on October 27, 1941, the son of Burnice and Eddie Mae (Simms) Sumner. He graduated from Emerson High School on May 19,1960. He was a proud Navy veteran, serving from 1960 – 1964.
He was an outdoorsman passionate about hunting, fishing and sharing these experiences with family and friends. The squirrels didn't stand a chance. Friends called on him to help fix something mechanical that no one else could figure out. He had a gift for mechanics and loved sharing his knowledge. He also has a gift for not remembering where he left his tools saying "somebody else used them." He was a self- educated man who could look at a problem, sit down with a piece of paper, figure it out and then make it happen. For 10 years, after retiring in 2007 from Verso Paper in Maine, he would spend the winter at his property in Walkerville, AR , returning to Maine for the summer, always traveling with one of his dogs. He had a passion for life and was a man of integrity, committed to those he loved.
He leaves behind his life partner of 23 years, Debbie Seeley, daughter & son-in-law Lisa & Matt Fisk of Maud,TX, Buffy & Nathan Reeve, Melissa & Steve Emmons both of Farmington, ME with grandchildren Breanna, Savannah, Jose, Iliana, Jackson & Wren and 4 great-granddaughters. We all mourn.
In lieu of flowers donations may be given to the Franklin County, Maine Animal Shelter or Lancer Legacy Ranch.
Sponsor Content