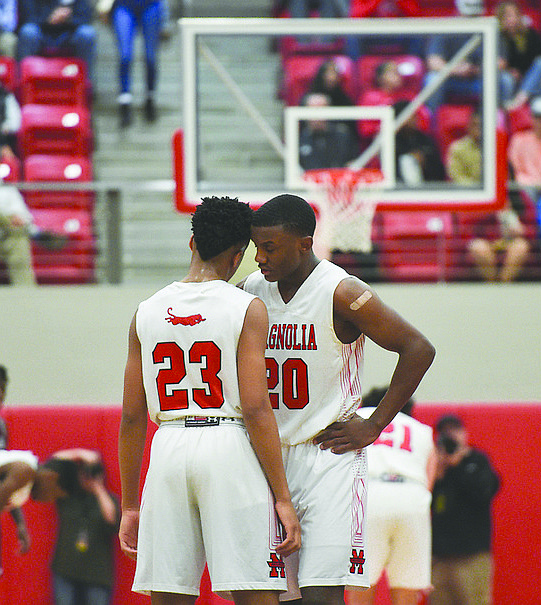 - Photo by Banner-News/File Photo
Magnolia juniors Colby Garland (23) and Derrian Ford (20) had their heads together during a game last season. The Panthers, after claiming back-to-back Class 4A state titles, will tip off the season at home tonight against Ashdown.
Action will follow freshman and junior varsity games that begin at 5 p.m. inside Panther Arena. The Panthers are riding a 30-game winning streak, having last lost in regional action on Feb. 22, 2019 against Monticello. Ashdown has challenged the Panthers the past two seasons, taking a double overtime win (58-55) at Magnolia in 2018 and losing a heart breaker 47-46 at home last year. After tonight, the Panthers are scheduled to travel to Lake Hamilton on Tuesday and visit Prescott a week from tonight.
Sponsor Content