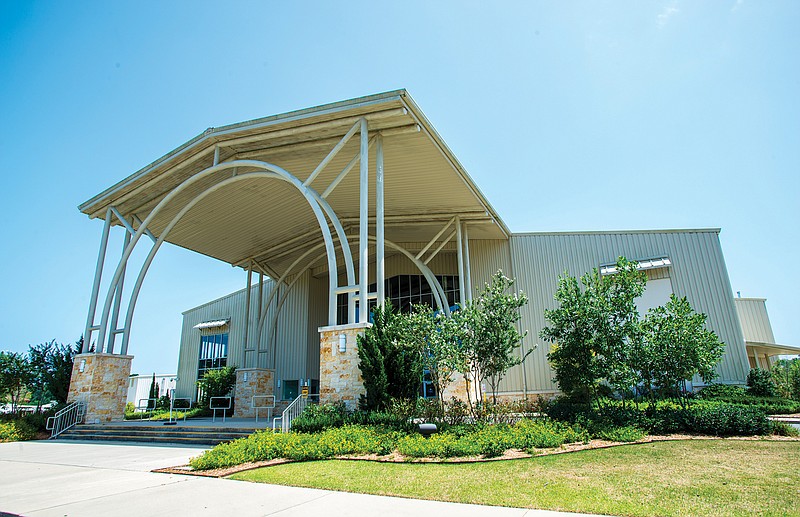 Columbia Christian School is located at 250 Warnock Springs Road in Magnolia.
Last week, a video circulated throughout various social media of a Columbia Christian School (CCS) student using language that the school has deemed unacceptable.
The student, an unnamed minor, took a Snapchat video in the Dairy Queen parking lot during the Thanksgiving break. In the video, the student makes a statement using an anti-Black slur about individuals riding horses through the same parking lot. The video was then screen recorded by an anonymous Snapchat user and shared to multiple other social media users.
CCS Superintendent Ted Waller released the following statement about the incident:
"We are aware of an incident regarding inappropriate conduct by a Columbia Christian School Student. This conduct is wholly unacceptable and will not be tolerated by CCS. Such behavior is a violation of our school's code of conduct and inconsistent with the teaching of Jesus Christ, our Lord and Savior. To be clear, Columbia Christian School does not condone the conduct and will handle the matter in accordance with the CCS Parent/Student Handbook and our school's code of conduct."
CCS was founded in 1998 as a ministry of the First Baptist Church of Magnolia, who separated from CCS approximately five years ago. Ted Waller has held the position of Superintendent of CCS since 2016 and the school has a total enrollment of 211 students and 62 staff. In 2018, CCS received a renewal of its accreditation from the Association of Christian Schools International and from the Arkansas Nonpublic School Accrediting Association.
Updated to include information about the First Baptist Church of Magnolia's separation from CCS approximately five years ago.
Sponsor Content