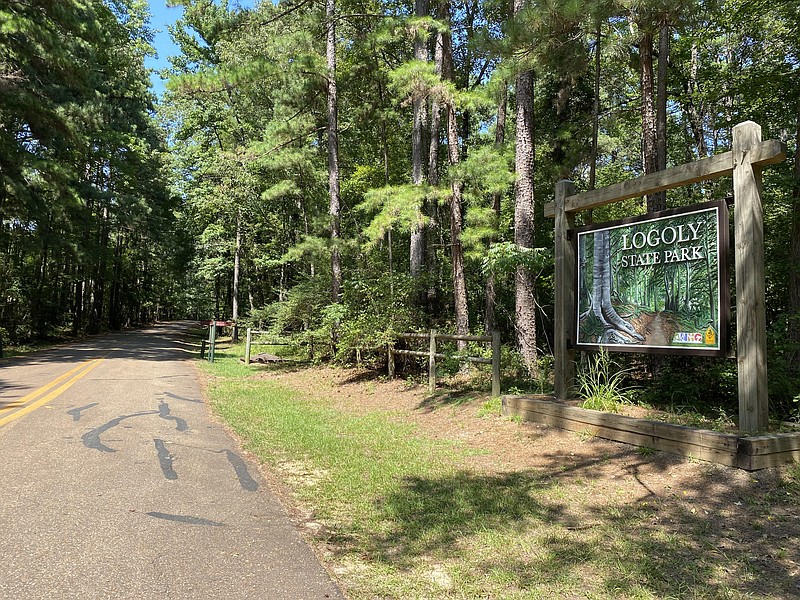 Logoly State Park was opened on May 19, 1978. It is also Arkansas' first environmental education state park. - Photo by Rhett Gentry
Columbia County is the home to two recreational locations that are regularly maintained for residents and visitors to enjoy. On the west side of the county is Lake Columbia while to the northeast lies Logoly State Park.
Logoly State Park, like many other locations in Arkansas, is currently facing certain restrictions due to the COVID-19 virus. Masks are required inside the visitor center, some of the hands-on interactive exhibits inside the visitor center are closed and the park interpreter programs are canceled until at least Aug. 31, with an evaluation of this policy planned for near the end of the month, Park Superintendent Jim Gann said. Gann said Monday that the park's playground reopened on Aug. 3 and that all of the trails at the park are currently open.
With August weather making its way through the county, Gann spoke about the opportunities park visitors could have when viewing local wildlife and fauna.
"Fall hasn't arrived yet," Gann said. "The animals will be coming out more in the early morning and in the late afternoon."
He stated that some of the fall flowers will be starting to bud out and bloom, but it's too early for the migratory birds to come through the area. Gann also said virtual tours of the park are currently being developed for those who can't visit the park in-person.
Gann said there is a leak in the spillway at the park, which has caused for the pond level to lower "quite a bit". He said that despite a restricted budget from cuts following the COVID-19 pandemic, the engineers with the parks department are currently looking into what the best course of action will be to repair the leak and then fill the pond back up.
As for Lake Columbia, the hot part of the summer may see some fishing slow down, but there are still days where fish can be caught, according to Arkansas Game and Fish Biologist Andrew Yung. With the August weather, he said that there are plenty of good catfish to be caught, that bass will tend to school more out in the open water areas and that the crappie are typically sitting around the creek channels.
"We've got a lot of night time bass anglers that are pretty successful during the summer time," said Yung.
He said that the night fishing also offers the benefit of beating the heat that day fishing would bring.
Sponsor Content