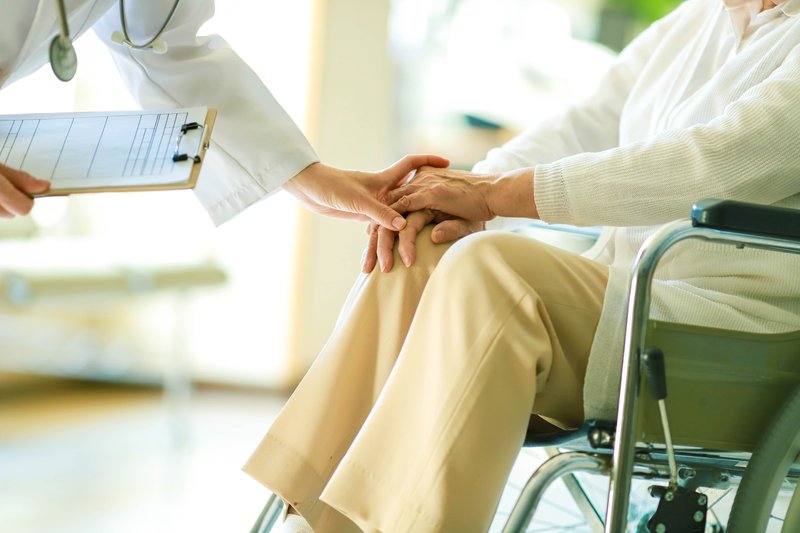 The first two deaths in Columbia County linked to coronavirus have been confirmed by the local coroner.
Columbia County has seen its first deaths from coronavirus-related effects, County Coroner Randy Reed said Thursday.
The names and ages of the deceased could not be released, but Reed confirmed that both were elderly residents at Summit Health and Rehab nursing home in Taylor. The county official also noted that one of the subjects was already under hospice care.
"We kind of knew that one was coming," he said.
The other death was reported to be more unexpected, and both came nearly back-to-back. The Taylor nursing home also has three more residents with coronavirus currently in its on-site ward, according to Reed. There is one "active" case, as well.
"Those in nursing homes are just so susceptible to [illnesses]," the coroner said.
The virus, as with many pulmonary-attacking diseases such as pneumonia, has been shown to disproportionately affect the elderly population, and particularity takes as victims nursing home residents -- many of whom may already have a number of ailments or are simply near end-of-life.
In Arkansas, over a third of all state deaths (22) have been in nursing homes. The same can also be said for other states.
In New Jersey, the Associated Press on April 17 reported that 70 of a facility's 500 residents were taken by coronavirus-related symptoms. In New York state, 19 nursing home and long-term care centers had reported at least 20 deaths. In Minnesota, as of last week, 73% of all coronavirus deaths were related to nursing homes, while in Massachusetts, the figure was around 55%.
Reed, who also owns and directs R.L. Reed Funeral Home in Magnolia, is familiar with precautions against the virus. His business will be handling one of the Taylor nursing home deaths and protective equipment will be worn at all times during the embalming and handling process. R.L. Reed is also only hosting graveside services at the moment.
The funeral home is taking the same steps with every death, no matter if the person has been confirmed with coronavirus or not and no matter the cause of death.
"You just never know," he said.
As of Thursday, there were 61 total deaths in Arkansas from the virus, according to Gov. Asa Hutchinson. The two Columbia County cases were newly-added.
The Arkansas Department of Health's most recent Columbia County figures -- which, as of Thursday did not reflect the two nursing home deaths -- sit at 12 positive cases of coronavirus, with three recoveries and 152 negative tests.
Sponsor Content