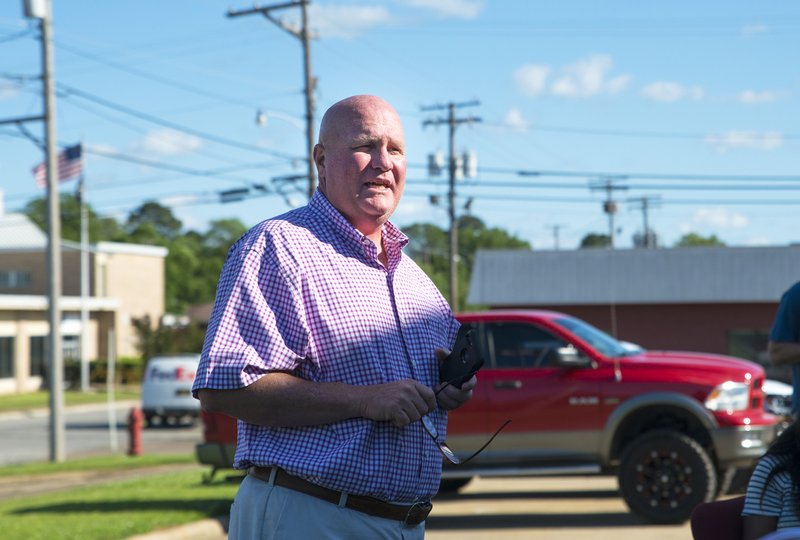 Magnolia Mayor Parnell Vann talks local finances and parks status during an outdoor Magnolia City Council meeting held on April 23. - Photo by J.D. Bailey
After shuttering all city parks over a month ago, Magnolia Mayor Parnell Vann has announced that the areas will remain closed at least through the month of May.
The closure of East Side, South Side, and West Side Parks was announced on March 25. The mayor cited "continual disregard" for gathering limits and the "serious nature" of the Wuhan coronavirus as primary reasonings for the close.
Magnolia City Hall will also remain closed throughout next month. The building was closed to walk-in traffic at the end of March as well. The drive-thru and drop-box at the 201 E. North Street city complex remain operational.
Financially speaking, the city remains in relatively good shape, according to Vann. He told the Magnolia City Council last week that "we're blessed."
"Today we ran the numbers, and we were afraid," he said on Thursday. "But our numbers are holding."
Vann also noted that he has instructed all city department heads to cease spending unless he or City Treasurer Kim Newell approve of the move.
"I'm afraid we'll need [20]20's money in 20[21]," the mayor said.
Sponsor Content