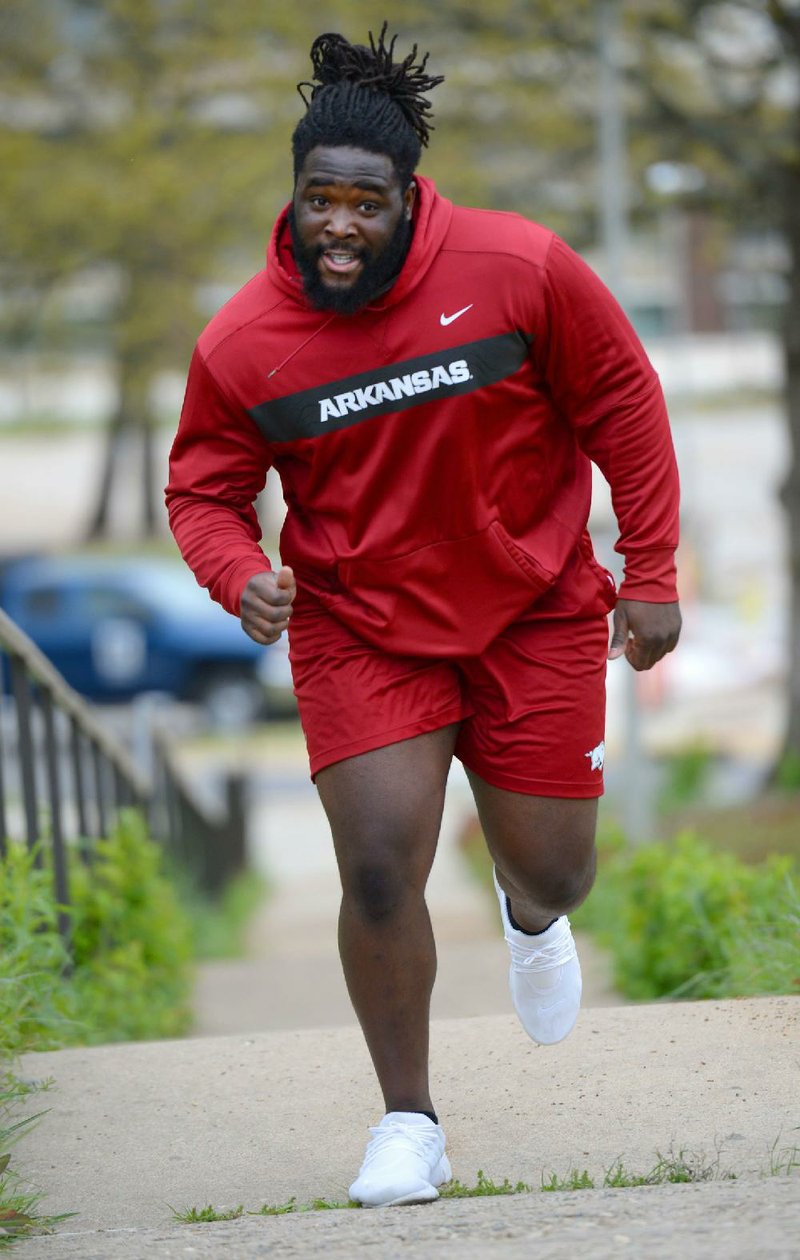 Former Arkansas defensive lineman McTelvin Agim of Texarkana, Texas, sprints Friday, April 17, 2020, up the last of several flights of stairs on the University of Arkansas campus in Fayetteville. Agim is the highest-projected Razorback for the 2020 Draft. - Photo by Andy Shupe
Missing sports?
The Banner-News will be providing live updates on the NFL Draft on our website here.
Keep up-to-date with this year's NFL picks with live updates and video feed. This year's draft is being held virtually due to the ongoing COVID-19 pandemic.
The first round begins tonight with Commissioner Roger Goodell announcing the picks from his basement in New York. The second and third rounds will take place Friday, and the final four rounds on Saturday.
This will be the first league-wide event for a major sports since NBA and NHL games were held on March 11.
Several players from the University of Arkansas have declared for this year's draft, including safety Kamren Curl, defensive tackles McTelvin Agim and T.J Smith, linebacker De'Jon Harris and former tight end Cheyenne O'Grady.
Arkansas State University also has a few prospects this year, including wide receivers Omar Bayless and Kirk Merritt.
Sponsor Content