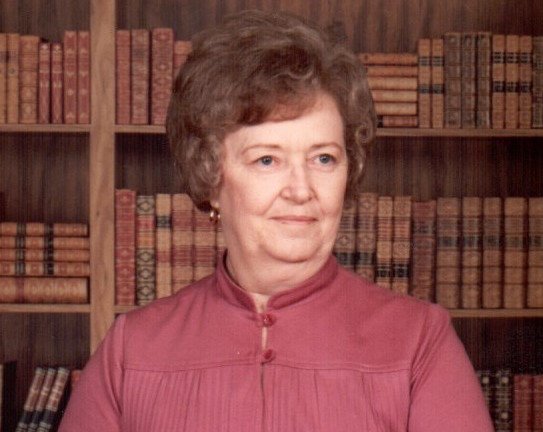 Mary Ellen "Nan" Kuykendall, 95, of Shreveport, La., formerly of Magnolia, passed away Thursday, October 3, 2019, at the Garden Park Nursing and Rehabilitation Center in Shreveport.
Nan was born August 23, 1924, in Bossier City, La., to the late Claud and Eva (Wallace) Holtzclaw. She retired from Alumax after 26 years of employment and was a member of the Central Baptist Church.
Nan served Magnolia Hospital as a Pink Lady for several years. She was a caregiver to her family, helping to raise her younger brothers and sisters in their youth. She loved her family and was a devoted mother and wife for 47 years until the time of her husband's death.
She is preceded in death by her parents; husband William A. Kuykendall; brothers Walter, Paul Rufus "John" and Claud Thomas "Bud" Holtzclaw; sisters Marie, Betty Louise Green, Hallie Oglesby, and Joann Kersey. Nan is survived by her son Ray B. Kuykendall and wife Donna of Texarkana; daughter Linda K. Puryear and husband Buddy of Bossier City, La.; grandson Joel A. "Andy" Kuykendall of Texarkana; great grandsons Avery McRay Kuykendall and John Andrew Kuykendall of Texarkana; granddaughter in law Dana Puryear and her son Jonathan Puryear of Killeen, Texas; a host of nephews, nieces, cousins, and friends.
A visitation will be held on Tuesday, October 8, 2019, at 1p.m. at Lewis Funeral Home in Magnolia with funeral services to follow at 2 p.m. with Bro. Buddy Puryear officiating. Burial will be in the Memorial Park Cemetery.
Pallbearers will be Andy Kuykendall, Avery Kuykendall, John Andrew Kuykendall, Tom Oglesby, and Kevin Oglesby.
The family would like to say a special thank you to the staff at the Garden Park Nursing and Rehabilitation Center for their compassion and loving care they gave to Nan.
The family requests memorial donations are made to Columbia County Animal Protection Society (CCAPS), Po Box 2003, Magnolia 71754.
To sign the online guest book or to share a memory visit www.lewisfuneralhome.biz.
Sponsor Content