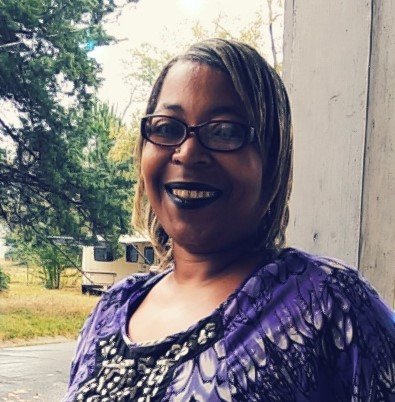 Michelle A. Harris, 53, of Magnolia passed away Monday, September 30, 2019, at Magnolia Regional Medical Center.
Mrs. Harris was born December 5, 1966, in Elk Hart, Indiana, to Lee Harper and Betty Coley.
She was preceded in death by her mother; Betty Coley, and stepmother; Bessie Mae Smith.
Loving memories will be cherished by her husband, Tony Harris; four sons, Derick Coley, Tavis Harris, KyWjan Harris, all of Magnolia, Juwan Harris of Lewisville; four daughters, TyTiuna Harris, Makayla Harris, Sha'Diamond Harris, JaNiya Harris and one step-daughter, Shatasha Harris, all of Magnolia; two granddaughters; one grandson; and a special nephew.
Celebration of life will be held Sunday, October 6, 2019, at R.L. Reed Funeral Home Chapel, at 2 p.m. Burial to follow at Scott Cemetery in Magnolia.
Visitation will be Friday, October 4, noon-4:30 p.m.
Sponsor Content