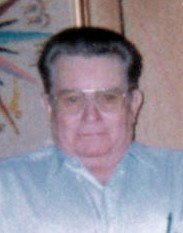 Francois "Fran" Camp age 82 of Waldo, AR passed away Wednesday, November 13, 2019 at the Magnolia Regional Medical Center in Magnolia. Fran was born on May 6, 1937 in Magnolia to the late Lola Joyce Dodson Camp and Shefton Willie Camp. Fran was a retired auto parts salesman, having worked for Kelso auto parts and O'reilly auto parts for many years before his retirement. After retirement, he operated Camp's Greenhouse, selling plants, flowers and produce until he was unable to continue. He was a member of the ACTS Pentecostal Church of Stephens, formerly Laughlin Pentecostal Church, for many years and formerly enjoyed hunting and fishing.
Fran was preceded in death by his parents; one daughter, Rebecca Camp; one sister, Shelbie Simpson and one nephew, Reggie Simpson.
Survivors include; his wife of almost 20 years, Linda G. Camp of Waldo; one daughter, Debbie Williams of Magnolia; one stepson, Richard Briggs of Minden, LA; one step daughter, Virginia Sutherland of Sylvania, OH; one sister, Dyanne Pyle of Magnolia; two nephews, Greg Pyle and Darwin Pyle both of Magnolia.
Visitation will begin at 10:00 am followed by Funeral services at 11:00 am on Saturday, November 16, 2019 at the ACTS Pentecostal Church in Stephens, AR with Rev. Anthony Needham officiating. Interment will follow at Magnolia City Cemetery under the direction of Bailey Funeral Home of El Dorado.
Please sign our online guestbook at www.baileyfuneralhome.net
Sponsor Content