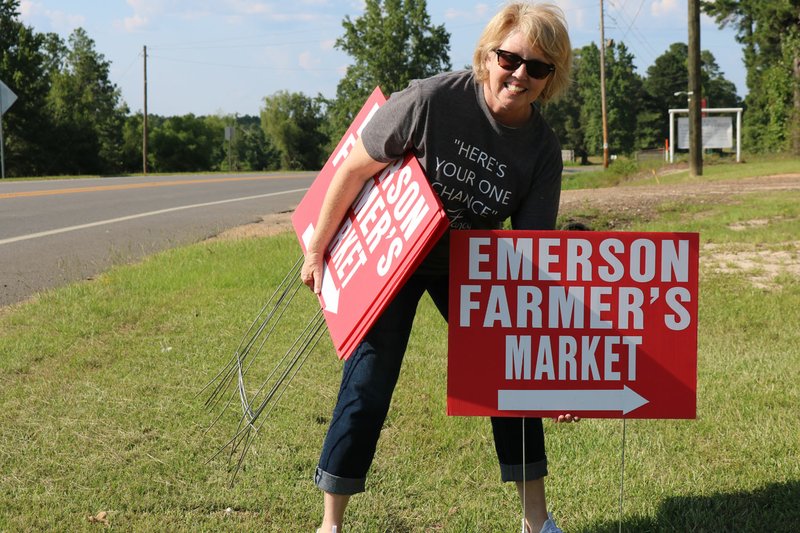 Joyce Dailey of Emerson removes signs at the conclusion of last year's Emerson Farmers Market.
The Emerson Farmers Market will begin its 2019 season this Thursday, May 16, at 3 p.m.
The market will once again be located on the grounds of the Emerson Cumberland Presbyterian Church, conveniently right beside the Emerson Post Office, on U.S. Highway 79. Look for the red "Emerson Farmers Market" signs.
It will be held each Thursday through the summer from 3:00 p.m. to 5:30 p.m.
For updates on what to expect on market day, go to the market's Facebook page,www.fb.com/EmersonFarmersMarket.
Growers and vendors interested in selling at the market are asked to first phone Joyce Dailey at (501) 416-3249.
Sponsor Content