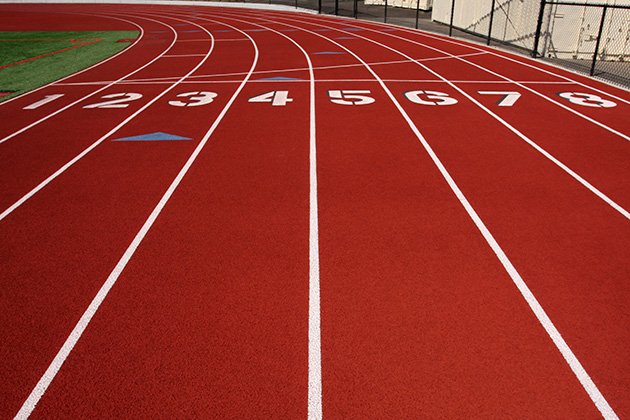 High school track and field athletes from around the state will gather at Lake Hamilton High School Saturday for the 2019 Meet of Champions. Magnolia's Tavvis Harris is the defending Meet of Champions winner in the triple jump.
Several Magnolia athletes and at least two from Emerson will be competing in Saturday's 2019 Arkansas High School Track & Field Meet of Champions at Lake Hamilton High School.
Action will will get under way at 1 p.m. The top athletes from all school classifications in the state will be seeking crowns in their events.
Panthers competing will be Jaqualen Moore, high jump; Tavvis Harris, long and triple jump; Kameron Hill, triple jump; Jakamren Zachary, discus; Rhiley Herring, discus; Jessie Scarber, 110m hurdles; and Dandrea Green, 100m.
Lady Panthers will include Radasia Turner, high jump; Stajah Hayes, shot and discus; TiAlone Banks, 400m; and the 4x400m Lady Panther relay team of Banks, Kiera Frazier, Alexis Martin and Turner.
Emerson Lady Pirate KeeYonece Butler will participate in the 200m, along with Pirate Corey Griffin in the high jump.
Some other area athletes competing will be Lafayette County's Martavious Miller in the long jump; teammates Drew Harris in triple jump and Tyrekus Davis in 300m hurdles; and Lady Cougar Darnisha Lykes in 100m and 200m.
Magnolia's Harris will be defending his Meet of Champion triple jump crown in Saturday's meet. A year ago, he took first place in the event with a leap of 44 feet, 5 1/4 inches. Also in 2018, Herring placed fifth in the discus with a throw of 138 feet, 3 inches, while Scarber was fifth in the 110m hurdles with a time of 15.27 seconds.
Sponsor Content