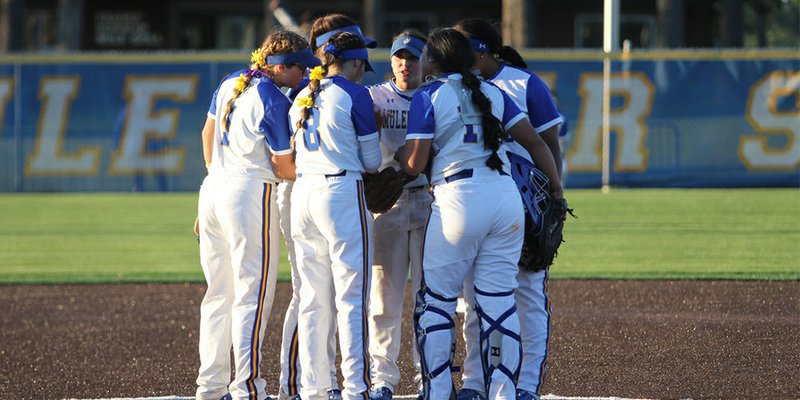 The Southern Arkansas Lady Muleriders are scheduled to open play in the NCAA Central Region Softball Tournament at noon today on the University of Central Oklahoma campus in Edmond.
Fifth-seed and GAC regular season champions SAU will take on fourth-seed and GAC Tournament winner Arkansas Tech. Top-seed Central Oklahoma and eight-seed Minnesota Duluth are set to play at 2:30 p.m. in the double-elimination event.
The Lady Muleriders (45-11), who have won 40 or more games in the regular season for the fourth-straight year, enter NCAA postseason play for the fourth-consecutive season and for the fifth time in the last six years. But the SAU has had trouble with the Golden Suns this season, losing a four-game GAC series back in mid-April that snapped a 19-game winning streak by the Lady Muleriders.
SAU bounced back to win its final eight regular season games, but the No. 1-seed Lady Muleriders were stunned 5-4 by No. 8-seed Ouachita Baptist in the single-elimination GAC Tournament last weekend.
Winner of the Central Region 1 Tournament will meet the winner of the Central Region 2 Tournament at the site of the highest seed remaining.
In other SAU sports and weather permitting, the men's golf team will compete as the third-seed team in the Division II/Midwest Regional at the Hot Springs Country Club. It is the first postseason appearance for the golf team.
The top six finishers, regardless of region, will earn bids to the national golf championships on May 20-24 in Daniels, WV.
Sponsor Content