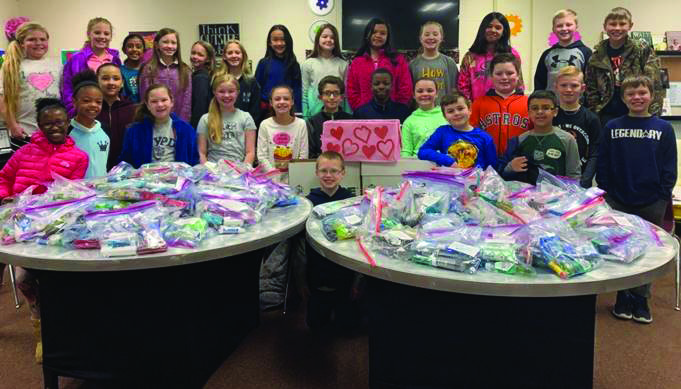 Central Elementary recently collaborated with the Local Chapter of Circle of Friends and Arkansas Children's Hospital in the Central Has Heart Campaign.
Students were asked to bring travel size, toiletry items to school during the month of February. At the end of the month, the students had collected over 1,700 items. The individual items were then assembled into 190 Arkansas Children's Hospital family bags, by Mrs. Cassidy Smith's 4th Grade Gifted and Talented (SAGE) students. These bags are given to families whose children are in the hospital.
Thanks to everyone who helped make this campaign a success.
Sponsor Content