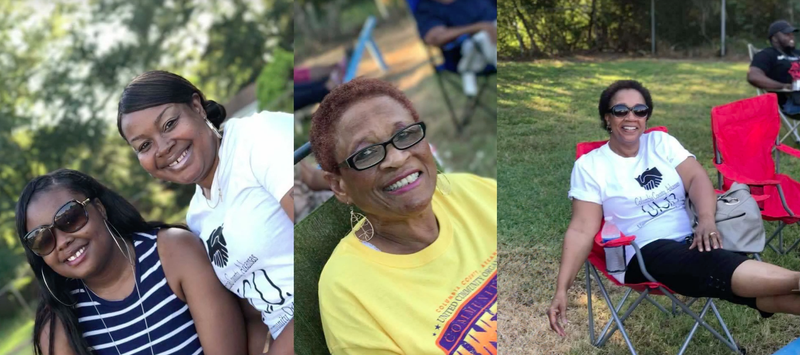 Guests enjoy past Juneteenth Festivals in Magnolia. - Photo by UCO
2019 Juneteenth Festival schedule of events
Friday, June 14
7 p.m. – Festival kick-off Gospel Explosion at SAU's Foundation Hall (Reynolds Center), doors open at 6:30 p.m.
Saturday, June 15
2 p.m. – Juneteenth Festival Parade
3-9 p.m., Juneteenth Festival 2019 at South Side Park
On Friday and Saturday, United Community Organization will hold the 2019 Juneteenth Festival in Magnolia.
To start the event, the Gospel Explosion will kick off at 7 p.m., June 14, at Southern Arkansas University's Foundation Hall, located at the Reynolds Center. The event will feature performances by Righteous Living, God's Purpose, One Vision's Ministry in Motion, Zaneta Kitchen, and our very own Juneteenth Community Choir. The guest emcee will be Anthony Jackson from Fordyce.
The event is free and open to the public. Doors open at 6:30 p.m. The event is sponsored by Magnolia's A&P Commission.
The festival's parade will begin Saturday at 2 p.m. The route will run down S. Jackson Street (from the parking lot of Life Builder's Restoration Church) and end at South Side Park. Parade entry is free and open to the public. Sign up at www.columbiacountyuco.com or on UCO's Facebook page.
The 2019 Juneteenth Festival will begin at 3 p.m at South Side Park. The event will include the annual Rib Cook-Off, Domino Tournament, Cake Walk, Bingo, softball game, Kiddie Land, food-craft vendors, and other opportunities to enjoy community unity.
A Rib Cook-Off will also be held, and Williams Used Automotive will also be sponsoring this year's Juneteenth Festival Treasure Hunt. Daily clues began Monday. The prize is $300 and the event is open to the public.
For questions or more information about the festival, call 870-904-7435.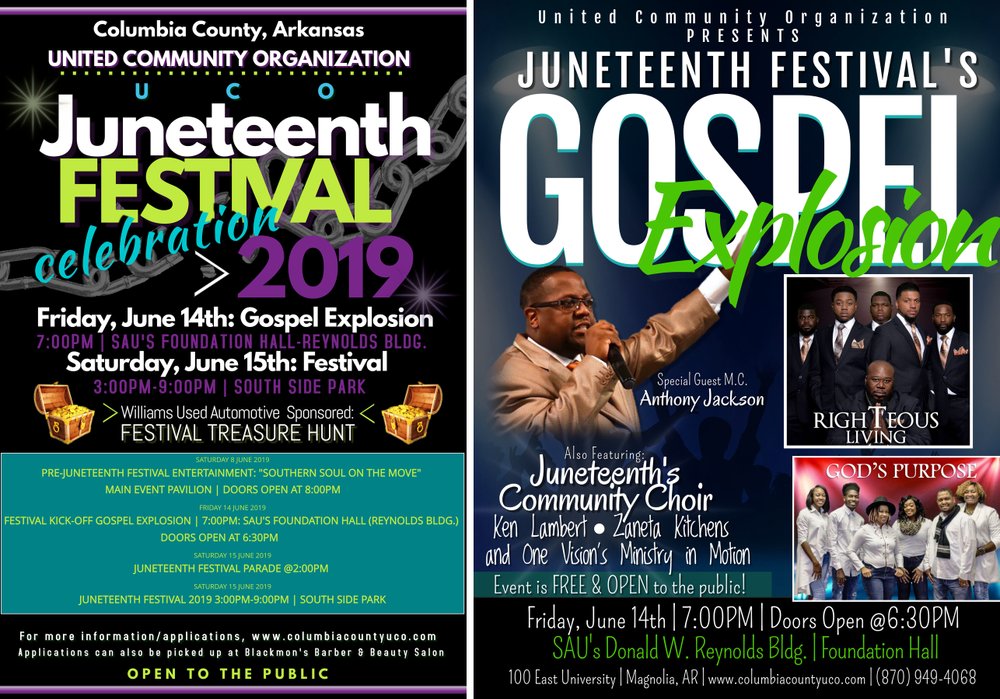 Sponsor Content