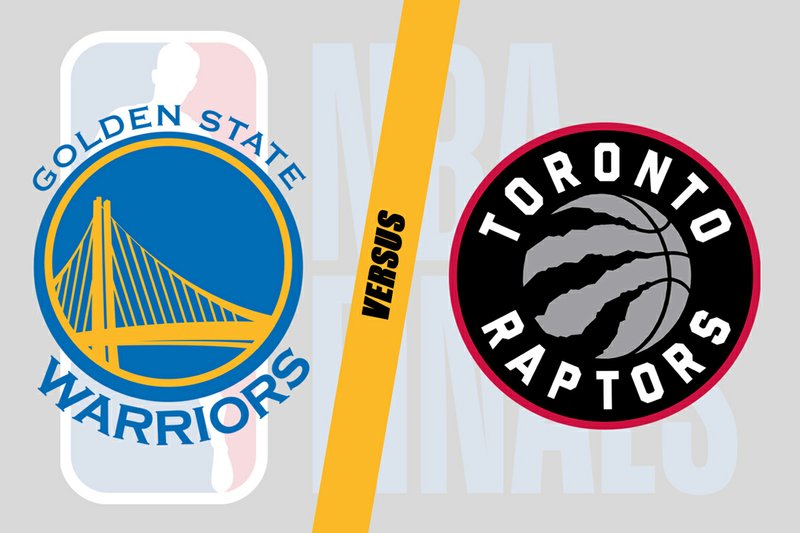 Golden State looks for ways to even series against Toronto.
OAKLAND, Calif. (AP) — Stephen Curry did all he could to lead the injury-depleted Golden State Warriors two nights ago.
It wasn't enough.
Curry scored 47 points — a playoff career-high for the three-time champion — but the Warriors still find themselves in some postseason trouble. Missing Klay Thompson, Kevin Durant and Kevon Looney with injuries, the Warriors fell 123-109 to the Toronto Raptors on Wednesday night and now trail these NBA Finals 2-1.
Thompson didn't play because of his strained left hamstring, Looney's season is over because of an upper-body injury sustained in Game 2 and Durant sat out for the eighth consecutive game with a calf injury. Game 4 of this series is tonight, and it wouldn't be surprising to see both Durant and Thompson back in the lineup for the two-time defending NBA champions. Thompson was lobbying to play Wednesday, and Durant has been ramping up toward a return.
All five Toronto starters scored somewhere between 17 and 30 points. The Raptors made 17 3-pointers, Fred VanVleet's desperation 3 with just under 2 minutes left put Toronto up by 13, and that's when Kerr decided to empty the bench.
Curry's night ended there, with the eighth-highest single-game scoring performance in NBA Finals history. He also had eight rebounds and seven assists, ending with a stat line that only LeBron James has done in a finals game.
"We fought, but we lost," Curry said. "So we've got to go back to the drawing board and just recalibrate for Game 4."
Sponsor Content