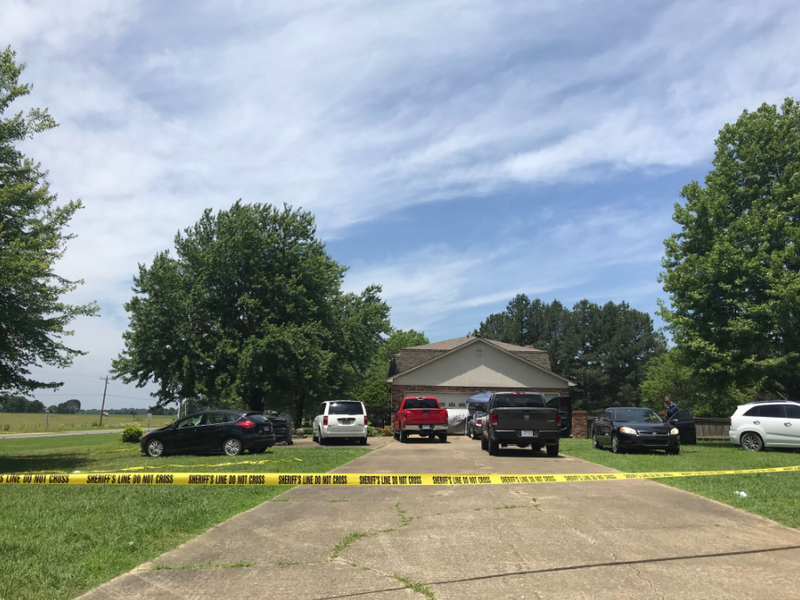 Crime scene tape ropes off a home at 4023 West Arkansas 90 in Pocahontas. Authorities said a body was found outside the house owned by former state Sen. Linda Collins-Smith. - Photo by Josh Snyder
Authorities are investigating the death of former state Sen. Linda Collins-Smith in northeast Arkansas.
The Randolph County sheriff's office responded Tuesday evening to a home belonging to the 57-year-old Republican at 4023 West Arkansas 90 in Pocahontas. Multiple news outlets have reported that the former Arkansas politician suffered at least one gunshot wound.
The Arkansas State Police said the agency is investigating a death at the home as a homicide but hasn't confirmed the person's identity.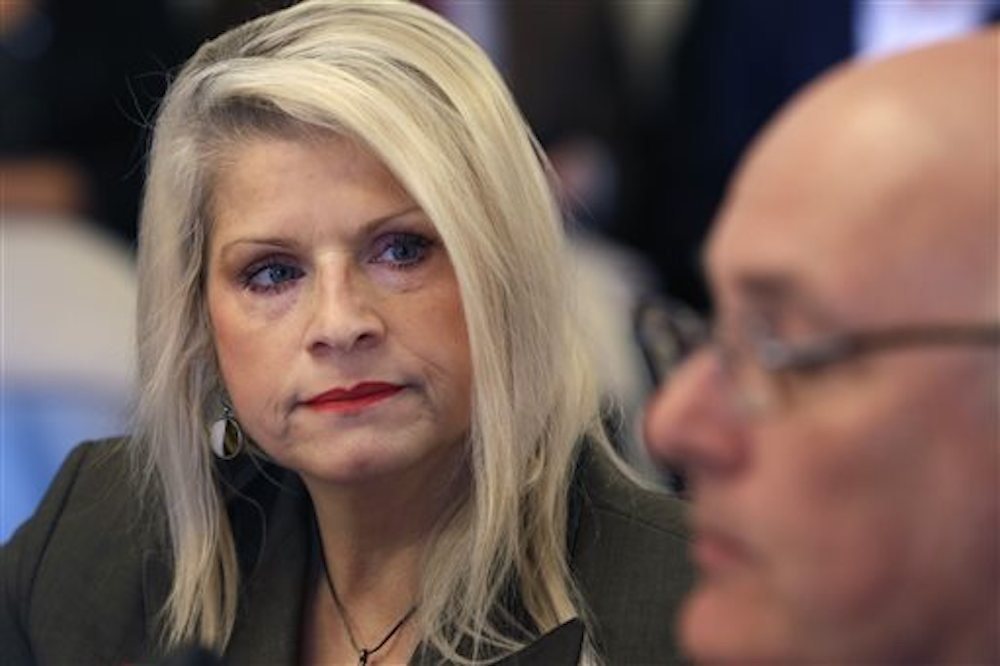 Sen. Linda Collins-Smith, R-Pocahontas, listens to testimony at a meeting of the Senate Committee on Public Health, Welfare, and Labor at the state Capitol in Little Rock on Wednesday, Jan. 28, 2015. -ADG File photo
Circuit Judge Harold S. Erwin signed off on a gag order Wednesday morning that prevents the release of major material in the investigation, including law enforcement and medical reports.
The document refers to the investigation into Collins-Smith's death but provides no additional information about how she died.
State police spokesman Bill Sadler said authorities are awaiting test results to determine the person's identity.
Henry Boyce, prosecuting attorney for the Third Judicial District, said the body's condition prevented investigators from immediately identifying the person.
Property records show the home is also owned by Collins-Smith's ex-husband, Philip Smith, a retired judge whose district covered Randolph County. The couple separated in 2016 before filing for divorce the following year, according to court records.
Divorce records showed disputes over a large sum of money and property the couple owned.
Her death prompted an outpouring of condolences from prominent state and congressional lawmakers.
U.S. Sen. John Boozman wrote in a tweet on Wednesday that he was "grateful for her service to Arkansans."
"This tragedy is a shock to her community and our entire state," he wrote. "I am praying her loved ones and all those mourning her find peace and comfort in this difficult time."
Lt. Gov. Tim Griffin wrote in a Tuesday tweet that he was "in shock" over the news.
"I am heartbroken for her family & friends as they grieve, & my thoughts & prayers are w/ them during this tragic time," he wrote.
U.S. Rep. Rick Crawford wrote that Collins-Smith "always worked hard for her constituents."
"I ask you keep her family and her friends in your prayers as they mourn her passing," he added.
Collins-Smith's district included Independence, Izard, Sharp and portions of Fulton and Randolph counties, from 2015 until this year when she lost to her GOP primary challenger.
She previously served in the Arkansas House from 2011 to 2013, serving the earlier part of that term as a Democrat.
Collins-Smith's former communications director Ken Yang said the ex-legislator was a mother and had been planning to help on upcoming 2020 campaigns.
"She was always strong personally," he said. "I couldn't imagine this happening."
The Randolf County sheriff's office plans to make an announcement Wednesday afternoon.
Sponsor Content