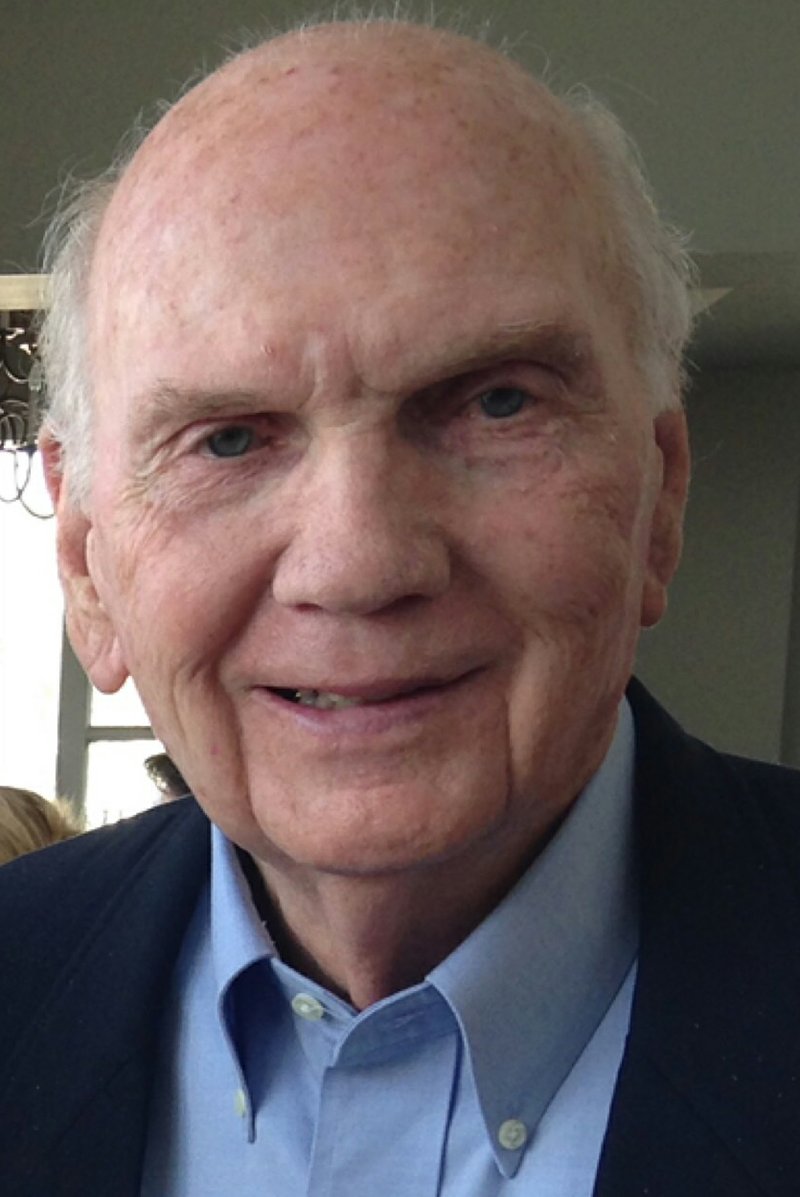 Don Ray McMahen, 87, of Magnolia, Arkansas, passed away Tuesday, May 28, 2019.
He was born January 18, 1932, in Columbia County to his parents, Rondo and Olive Catching McMahen. His childhood was simple and fun-loving. He loved fishing and swimming with friends in Horsehead Creek when he wasn't doing chores, going to school or working on the family farm. He attended Walkerville and Emerson schools and was an excellent basketball player. Upon graduation from high school in 1950, he was awarded a basketball scholarship to Midwestern State University in Wichita Falls, TX, where he earned a bachelor's degree in 1954 and later completed a master's degree in school administration. Following graduation in 1954, he served two years in the U.S. Army. After completing his military service, he returned home to Arkansas where he began a career in education becoming a men's and women's basketball coach and teacher at Dierks and then later at Emerson schools. In 1967, he joined the faculty at Magnolia High School and subsequently became a part of the administrative staff, retiring as District Superintendent in 1996.
McMahen had numerous personal and professional accomplishments. He was an active lifelong member of Hephzibah Baptist Church and served as Sunday School teacher, church clerk and deacon. He was a member of Rotary Club and a Paul Harris fellow. He was a member of numerous professional education organizations and served as president of the local unit of retired teachers. He was named Columbia County Citizen of the Year in 1994. He gave his time and talents to many worthy causes, organizations and individuals. Aside from his work in education, he enjoyed spending time with his family and working on his cattle and timber farm into his 80s.
Most of all he was a simple and genuine man who was kind, friendly, generous and always had a heart for helping others. He had an extremely strong work ethic which he acquired as a child working on the family farm. He was always willing to learn and share life lessons and experiences. He always respected the opinions of others and sought to resolve conflicts and differences in a peaceable manner. He touched the lives of students, co-workers, and friends as well as family and made wonderful memories. As Alzheimer's disease took its toll, he was robbed of those memories and no longer knew his family and friends, but family and friends will never forget his wisdom, example and influence and will treasure memories of him.
McMahen was predeceased by his parents and a sister, Lahoma Matthews. Survivors incude his wife of 58 years, Mary; two sons Max (Michelle) of Shreveport, LA, and Monty of Arlington, TX; daughter Staci Zeagler (Jeff) of Shreveport, LA; and five grandchildren: Coulter, Mary Elizabeth, and Morgan McMahen, and Olivia and Reed Zeagler. He is also survived by sister Ila Faye Aldridge of Pahrump, NV, and his sister-in-law Margie Kostopulos of Hot Springs, AR, and nieces and nephews.
Pallbearers will be Jim Garrett, Larry Hudson, Jerry Jones, Roger Loper, Bruce Maloch, Rodney Maloch, Greg Matthews, Rick Matthews and Ken Schmidt. Honorary pallbearers will be Dalton Dendy and Larry Hudson.
A visitation with family and friends will be held on Thursday, May 30, from 5-7 pm at Lewis Funeral Home. A funeral service officiated by Charles Law and Joe Carlton will be held at Lewis Funeral Home on Friday, May 31 at 2 pm. Burial will follow at Hephzibah Cemetery in Columbia County between Emerson and Walkerville.
The family wishes to express their deep appreciation to the staffs of Wentworth Place and Lifetouch Hospice for their care. Deepest gratitude is given to caregivers Patsy Baker, Tina Hicks and Charlotte Reliford for their compassion and competence.
In lieu of flowers, memorials may be made to the Alzheimer's Association at www.alz.org or a church or charity of the donor's choice.
Sponsor Content