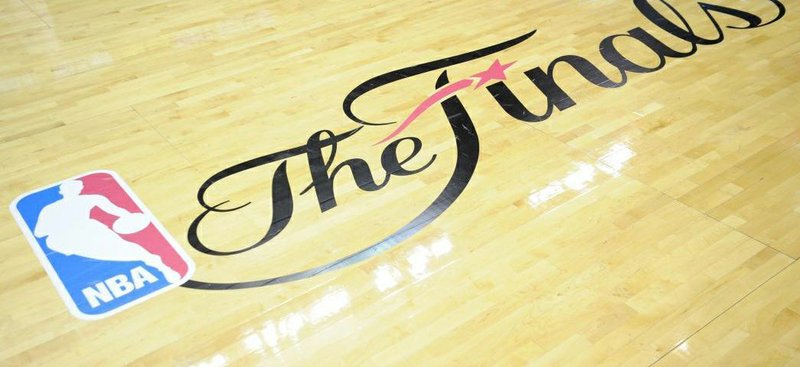 The Toronto Raptors will try to go up 2-0 on Golden State when the teams meet Sunday night.
TORONTO (AP) —The first NBA Finals game outside the U.S. was a party 24 years in the making.
Then Pascal Siakam and the Raptors really gave Toronto something to celebrate. Siakam scored a playoff career-high 32 points and the Raptors made a smashing NBA Finals debut, beating the Golden State Warriors 118-109 on Thursday night.
The two teams will play again in Toronto Sunday night.
Kyle Lowry had never been to an NBA Finals game.
This was the deal he made with himself: He wasn't going to see the NBA's biggest stage until he earned the right to be there as a player. So he never made a trip to see his peers play for the title that he has coveted for 13 years.
That's why on Thursday night, the Toronto point guard took a little look around at what he's been missing.
"It was pretty cool," Lowry said. "It was pretty good."
And it was most definitely worth the wait.
Lowry has now been to the NBA Finals — and knows what winning a game in the title series is like, too. The Raptors ended the Warriors' streak of 12 straight opening-game-of-a-series victories.
Lowry has quarterbacked brilliantly in these playoffs. He set the tempo in Game 1 by, time and again, utilizing long touch passes to start fast breaks. He also set the tone on defensive end, chasing Stephen Curry around and tirelessly battling much bigger players, as usual.
Golden State vs. Toronto
Game 1: Toronto 118, Golden State 109.
Game 2: Sunday, June 2, Golden State at Toronto | 8 ET (ABC)
Game 3: Wednesday, June 5, Toronto at Golden State | 9 ET (ABC)
Game 4: Friday, June 7, Toronto at Golden State | 9 ET (ABC)
*Game 5: Monday, June 10, Golden State at Toronto | 9 ET (ABC)
*Game 6: Thurday, June 13, Toronto at Golden State | 9 ET (ABC)
*Game 7: Sunday, June 16, Golden State at Toronto | 8 ET (ABC)
Sponsor Content