The Southern Arkansas University Department of Athletics has announced that it will add nine new individual members to its Sports Hall of Fame as the 17th class was elected by SAU's Hall of Fame induction committee earlier this summer.
The newest class will be formally inducted during a ceremony at 6:30 p.m. on Friday, October 18 in the Grand Hall of the Donald W. Reynolds Campus and Community Center. The class will also be publicly introduced at halftime of the October 19 Homecoming game against Southeastern Oklahoma State.
The 2019 Southern Arkansas University Sports Hall of Fame Class is comprised of eight former student-athletes, an alumni achievement honoree and a meritorious service honoree.
BILLY DAWSON
Golden Era | Baseball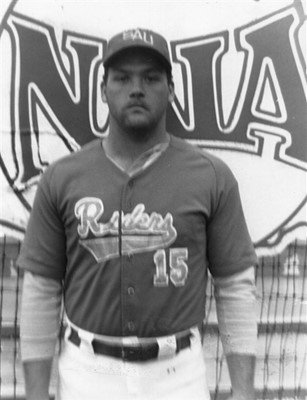 Billy Dawson grew up in south Arkansas when his father, Bill Dawson Sr., spent parts of his 33-year coaching/school administration career at Magnolia and Smackover high schools.
After spending the 1988 campaign as the starting designated hitter for the University of Arkansas, Dawson transferred south to SAU for the 1989 season. That year, the Muleriders finished 33-23-1 and claimed Arkansas Intercollegiate Conference (AIC) and National Association of Intercollegiate Athletics (NAIA) District 17 Championships. Individually, Dawson was named an NAIA All-America selection to go along with NAIA All-Area V, NAIA All-District 17 and All-AIC honors as well.
That season, Dawson played and started all 57 games for Southern Arkansas and hit .423 (74-for-175) with 13 doubles, two triples and four homeruns, while compiling a slugging percentage of .589. His average in 1989 ranks as the 12th highest all-time in a single season for SAU Baseball. He drove in 45 runs and scored 38 more in addition to drawing 32 walks, swiping 17 bases and finishing the season with a .507 on-base percentage.
A 1991 graduate of SAU, Dawson moved into coaching following his playing career. After several stops at the high school and collegiate levels as an assistant and head football coach in both Arkansas and Louisiana, Dawson made his mark in the southwest corner of the Natural State as the former Mulerider led the Nashville Scrappers to the 2005 Class 3A State Title, back-to-back Class 4A State Titles in 2006 and 2007 and a 91-13 record overall in eight seasons as head coach. During that historic run, one of the best ever in Arkansas High School Football history, Nashville complied a 42-2 record, a 20-1 mark in conference play and won two conference championships as well.
From Nashville, Dawson went to Russellville where he turned around the Cyclone Football program which culminated in winning the 2016 Class 6A State Title; the school's first in Arkansas' modern era playoff system which began in 1968. He finished up his coaching career in Fayetteville as head coach of the Class 7A Purple Dogs where he posted a 16-8 record with state quarterfinal appearances in both 2017 and 2018.
In all, Dawson's football coaching career spanned 27 years, including 21 years as a head coach with an overall record of 190-65 which included four state championships, seven conference championships and Dawson being named Coach of the Year 27 times by multiple organizations and publications, which includes him winning the Arkansas High School Coaches Association's (AHSCA) Lowell Manning Award which is given to the top Arkansas high school coach among all sports in any given year.
CHARLIE DAWSON
Modern Era | Baseball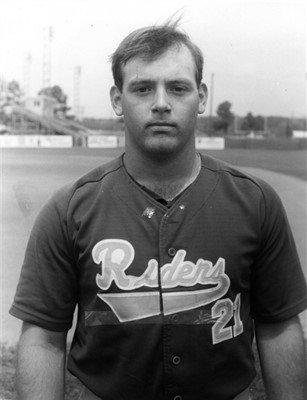 Much like his older brother, Billy, Charlie Dawson enjoyed a very successful career as a Mulerider Baseball player. A two-time All-AIC and NAIA All-District 17 honoree as a catcher, Dawson's collegiate career culminated in him being named an NAIA All-Southwest Region and NAIA All-America selection in 1994.
Prior to his graduation from SAU in 1996, Dawson was a part of back-to-back AIC and NAIA District 17 Championship teams as the team's starting catcher. During that time the Muleriders posted a combined 81-30 record overall with a 44-6 mark in AIC play under legendary head coach and SAU Sports Hall of Famer Steve Goodheart (C/O 2008).
In his two seasons for the Muleriders, Dawson played in 102 games with 101 starts. In 338 at-bats, he delivered 139 hits which included 26 doubles, one triple, and 11 home runs. He totaled 106 RBI, scored 39 runs and finished with a career slugging percentage of .592 and an on-base percentage of .480.
Dawson's career average of .411 (139-for-338) ranks as the fifth-highest mark in program history and is the second-best career average for a Mulerider hitter over the past 26 years. Additionally, his career fielding percentage of .992 (388/391) is the sixth-highest all-time and third among catchers.
Following the 1994 season, Dawson signed a pro contract with Major League Baseball's Atlanta Braves. His first professional season came with Atlanta's rookie club, the Idaho Falls Braves of the Pioneer League. In 36 games, he hit .301 (40-for-133) with seven doubles, two triples, and five homeruns and finished with an OPS of .873. For his efforts, Dawson was tabbed as the team's MVP and was named a Pioneer League All-Star.
The next year, Dawson joined Atlanta's Single-A affiliate, the Macon Braves, of the South Atlantic League. While in Georgia, Dawson caught in 110 games and was named the club's most popular player as voted on by the fans. During a 38-game stretch of the season, he recorded 30 hits, 19 runs and 13 RBI.
In 1996, Dawson spent spring training with the Braves and Expos, before signing with the Sioux City Explorers of the independent Northern League where he played in 18 games before retiring from professional baseball.
In 2000, Dawson returned to his alma mater and served as an assistant under Goodheart during the 2001 and 2002 seasons in which the Muleriders combined to win 81 games.
Currently, Dawson is the founder, CEO and Chairman of the Advisory Board for GeoSurfaces, a company which specializes in the design, development, construction and installation of high performing sports surfaces. To date, GeoSurfaces has designed, coordinated, managed and/or installed more than 50,000,000 square feet of artificial turf and more than 12,000 sports lighting fixtures.
JUSTIN DURMON
Modern Era | Baseball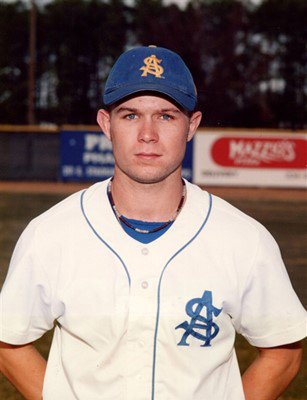 Justin Durmon was a part of the Mulerider Baseball team from 1998-2001 and during that time he put together one of the best four-year careers in program history. Following his final season, Durmon became the first Southern Arkansas Baseball player in the Muleriders' young NCAA Era (1995-96) to be named an All-America performer after Rawlings/ABCA tabbed the speedy outfielder to the its third-team in 2001.
A native of Atlanta, Texas, Durmon was also named a Rawlings/ABCA All-Region selection in 2001 and earned All-Gulf South Conference honors in 1999 and 2001.
In his final season, Durmon set a new program record for stolen bases in a single season as he swiped 50 bags. The record would stand for six years before being eclipsed by Skyler Stromsmoe who stole 52 bases in 2007. Durmon remains one of only two players to steal 50+ bases in a single season and he is one of only two SAU players to steal four bases in a game twice.
As much as he was a threat on the base paths, Durmon's bat was just as potent, especially in his final season in Magnolia. In 2001, Durmon recorded a .439 batting average with 87 hits, which included ten doubles, four triples, and all seven of his career homeruns. He finished that campaign with a 1.136 OPS and struck out just 11 times in 235 plate appearances. Durmon led the team in on-base % (.500), runs scored (73), hits (87), triples (4), total bases (126), walks (26), and stolen bases (50) that season.
His 87 hits as a senior are seventh-most in a single season in program history and were the second-most ever at the time of the accomplishment, while his .439 average ranks eighth all-time by a Mulerider in a single campaign. At the time, Durmon's 73 runs scored were the third-most by a Mulerider and tops in SAU's Division II Era, and the total still ranks seventh all-time today.
Over four seasons, Durmon recorded 205 hits which stands as the ninth-most all-time, while his 179 runs scored rank fourth and at the time of his final season were a program record. Aiding in that run production was Durmon's aforementioned prowess on the base paths as he finished his time as a Mulerider with 95 steals; fourth most in program history.
CLEO HOUSE SR.
Golden Era | Football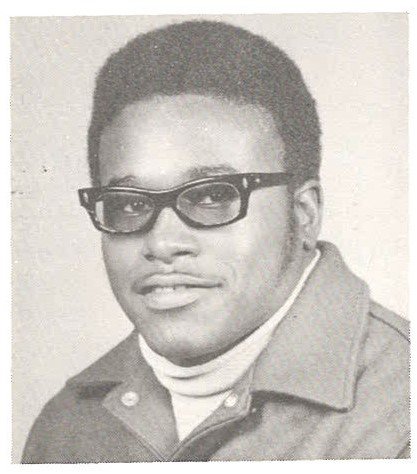 A native of DeKalb, Texas, Cleo House Sr. played football at Southern State College under legendary head coach Raymond "Rip" Powell (SAUSHOF C/O 2003) from 1969 to 1972 and became one of the most versatile players in program history which culminated in him being named an NAIA All-American following his senior season.
As a freshman in 1969, House led the team in fumble recoveries with a program-record five and over the course of his first two seasons as a Mulerider, he would blossom into a formidable defensive end and a feared tackler that early on helped anchor the SAU defense in what would become a historic tenure for Powell.
The following season, Powell made arguably one of the most important personnel changes in program history as he moved House from his defensive end position where he had earned back-to-back All-AIC Honorable Mention nods to fullback where the Texan proved to be an invaluable asset for the Mulerider rushing attack.
In 1971 and 1972, Southern State College went a combined 17-4 overall and finished House's senior campaign of '72 as the AIC Co-Champions with an 8-2 record and a 5-1 mark in league play. To say House had a part in those successes would be a dire understatement as the bruiser felt right at home in the Mulerider backfield as he combined for 1,635 yards and 13 touchdowns on 341 rushing attempts in addition to catching four passes for 56 yards and a score during his final two seasons.
Powell's original intent in moving House to the other side of the ball in 1971 was to "take some of the pressure off of Cornell Williams." House not only provided key blocking for his fellow All-AIC running mate, but used his "tremendous quickness" to become a highly dependable rushing option in 1971 and one of the AIC's top running backs in 1972.
During that campaign, Williams racked up 855 yards and nine touchdowns on 179 carries with the help of House and the Mulerider offensive front. But the newly-minted rushing piece of the Mulerider offense performed his own yard-gaining act as well as he totaled 666 yards on 161 carries with four touchdowns as a junior which earned House his third All-AIC Honorable Mention selection and his first as a fullback.
In his final season at SSC, the aforementioned championship campaign; the team's first in twenty years, House continued to impress on the ground as he led the team in rushing and finished third in the AIC with 969 yards and nine touchdowns on 186 carries.
House's totals in yards and attempts during his senior year gave him one of the best single-season rushing performances for a Mulerider back at the time his career ended. Additionally, House's superb running helped SSC lead the NAIA in team rushing that season as the Muleriders churned out 3,343 yards on 750 attempts at a nation's best 334.3 yards per game.
Following the 1972 season in which he earned his fourth All-AIC accolade with a first-team selection, House signed with the National Football League's Miami Dolphins in 1973. Although he didn't make the team, House continued his professional football career in 1974 with the Portland Storm of the now-defunct World Football League and in 1975 he played for the Canadian Football League's Toronto Argonauts.
In those two seasons, House ran for 228 yards on 48 carries with one touchdown and added seven receptions for 32 yards as he became one of the first Mulerider Football players to play professionally.
STEVE ODGEN
Modern Era | Men's Track & Field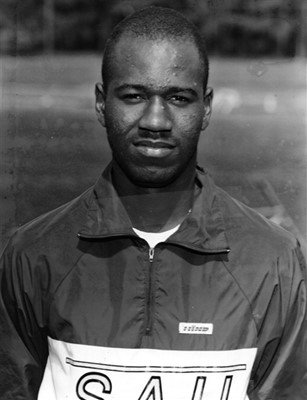 A 1991 graduate of Hope High School, Steven Ogden joined legendary head coach Dan Veach's (SAUSHOF C/O 2010) Mulerider Track & Field program in 1992. Known as an extremely hard worker, Ogden's efforts paid off handsomely as he became a three-time All-AIC sprinter and a three-time NAIA National Qualifier, which included NAIA All-American honors in 1995.
In 1993, Ogden claimed the 400m individual crown at the AIC Championships with a time of 48.69 and also ran the anchor leg of Southern Arkansas's first-place 4x400 relay team (3:23.06) as the Muleriders finished second.
That season, Ogden and his 4x100 teammates Kevin Sutton, Greg Hampton, Marius Allen, and SAU Sports Hall of Famer Marcus Murphy (C/O 2015) broke a then-27-year-old school record in the event with a blazing time of 40.38 at the NAIA National Championships; a record which still stands as a program best to this day.
The following season, Ogden defended his 400m title as he bettered his previous year's championship time to 48.04 and again ran anchor on the Muleriders' 4x400 relay team which captured its second-consecutive AIC title in the event. Additionally, Ogden took over the third leg of SAU's 4x100 relay team and helped the squad to a first-place showing in a time of 41.14. For the second-consecutive year, Ogden qualified for the NAIA National Championships.
As a senior in 1995, Ogden won his third-consecutive 400m title at the AIC Championships and was once again an instrumental part of an SAU 4x400 relay team that won the AIC title for the third-straight season. At one point during the '95 campaign, that 4x400 team, which consisted of Arthur Courtney, Brian Mays, and Omar Best, held the fastest such time in the country and their efforts were rewarded in the end as the group posted a time of 3:13.44 to place fifth at the NAIA National Championships and earn All-American honors.
Steven is currently employed with the University of Arkansas Hope/Texarkana as the Director of Testing & Disabilities and volunteers each year with the Special Olympics as a mentor to young males in both junior high and high school.
ROSEMARY (SPIGNER) CLOUD
Golden Era | Women's Basketball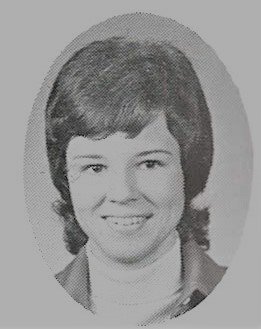 Rosemary (Spigner) Cloud, a native of Hope, Arkansas, came to Southern State College in 1974 on the heels of pioneer head coach Dr. Margaret Downing's 1973-74 Arkansas Women's Intercollegiate Sports Association (AWISA) title and quickly became an important part of a Riderette Basketball program that would claim the AWISA Championship in 1974-75 and 1975-76, while finishing as league runner-up in 1976-77 and 1977-78.
During one of the most successful stretches of Riderette Basketball, Spigner helped the program compile a 70-20 record overall which includes a 20-3 campaign in 1976-77; a program record for wins in a single-season 43 years later and only matched by the 1987-88 Riderette team.
Spigner finished her career as one of only three players in the Riderette's AWISA Era to be named to multiple All-AWISA teams as she claimed the honors in 1975-76 and 1976-77. In 91 career games, Spigner scored 981 points at 10.8 ppg which ranks 15th on the SAU Women's All-Time Scoring List. Even more impressive is that Spigner's career points total ranks sixth all-time in the non-three point shooting era.
As a junior in 1976-77, Spigner became just the seventh player in program history to record a 300-point season; finishing with 329 points at 14.3 points per game and in that same campaign, she and SAU Sports Hall of Fame teammate Janet Cooper-Wood (C/O 2012) became just the second duo in school history to post 300-point scoring seasons in the same year.
BELINDA (WILLIAMS) LEWIS
Modern Era | Volleyball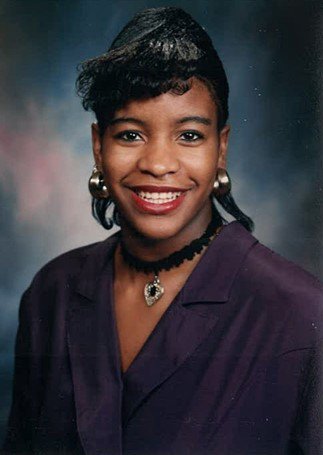 A talented attacker and fearsome middle blocker/outside hitter for the Mulerider Volleyball program in the mid-1990s, Belinda (Williams) Lewis remains an important figure of Southern Arkansas Volleyball in a bygone age that preceded today's rally scoring era.
A native of Garland, Texas, Williams competed under SAU Hall of Fame head coach Michelle Shoppach (C/O 2014) in 1994 and 1995. During her time in Magnolia, SAU won 90 matches and Williams helped the Riderettes claim the 1994 AIC Championship behind a 32-11 record overall.
In that championship season, Williams recorded the second-most kills on the team with 344 at 2.5 kills per set and was the team leader in blocks with a then single-season program record 174 (24/150). In SAU's match against Jackson State, Williams set a then-program record for attack percentage in a single match at .700 which remains a top ten mark today. Additionally, Williams also tied the single match record for blocks with 11 in a 1994 contest vs. Concordia Lutheran. At the end of the season, Williams was named an All-AIC performer and was also tabbed as an NAIA All-Southwest Region selection.
The following year, Southern Arkansas' first as a member of NCAA Division II and the Gulf South Conference, Williams was just as impressive as she led the team in both kills (402) and blocks (144/17-127) to help the Riderettes to a second-place finish in the GSC West Division. In SAU's match with Ouachita Baptist, she tied the school's pre-rally scoring era record for attack attempts in a single match with 71.
For her efforts, Williams was tabbed an All-GSC selection joining teammate Raishaunda Tamplin as the first SAU student-athletes to claim all-conference recognition in SAU's NCAA Era. Additionally, Williams was named an All-Southwest Region honoree by both the NAIA and American Volleyball Coaches Association (AVCA) and became just the second Riderette Volleyball player to receive national acclaim as she was named an NAIA All-American.
In 270 career sets, Williams tallied 746 kills and 318 blocks and is the lone player in program history to earn All-AIC and All-GSC honors in her career.
KEN SIBLEY
Meritorious Service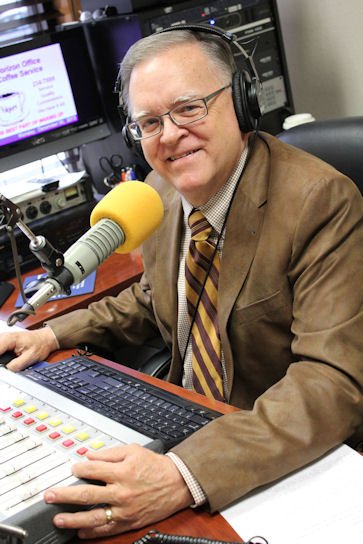 A 1968 graduate of Southern State College, Ken Sibley's role in the media promotion of Mulerider Athletics was unmatched for over 30 years.
As one of the first broadcasters of Mulerider Athletics through KVMA 99.1, Sibley's career on-air covering the sports teams at Southern State College began with Mulerider Basketball and Football in the late 1960s. During his time calling the action on the hardwood, Sibley served as the voice of five twenty-win teams, including the 1970-71 AIC Championship team, all of which came under legendary head coach W.T. Watson, an inaugural member of the SAU Sports Hall of Fame in 2003.
Although his time as the play-by-play voice of SAU Men's Basketball ended following the 1981-82 season, Sibley continued in his role as the original gridiron sound of Mulerider Football until the conclusion of the 1996 season.
In almost 30 years as the voice of SAU Football, Sibley broadcasted over 135 wins, including those by the famed Raymond "Rip" Powell teams of the 1970s.
After leaving the play-by-play booth, Sibley continued to play a key role in the advancement of Mulerider Athletics' broadcasts over the airwaves. As KVMA Station Manager, he was responsible for the station becoming the first in the state of Arkansas to carry its local university on air. In 1987, the station began carrying Mulerider postseason baseball and the following season, KVMA became the first station to carry regular season baseball broadcasts.
An unwavering supporter of Mulerider Athletics and Southern Arkansas University, Sibley's station always carried the Muleriders, even above the state's flagship Division I university. Additionally, Sibley spent over 30 years as a member of the Mulerider Club in which a majority of his time was served in a leadership capacity.
In 2010, then-Arkansas governor Mike Beebe appointed Sibley to a five-year term on the Southern Arkansas University Board of Trustees. He served in that capacity until his retirement in 2013.
TED WALLER
Alumni Achievement (Golden Era Basketball)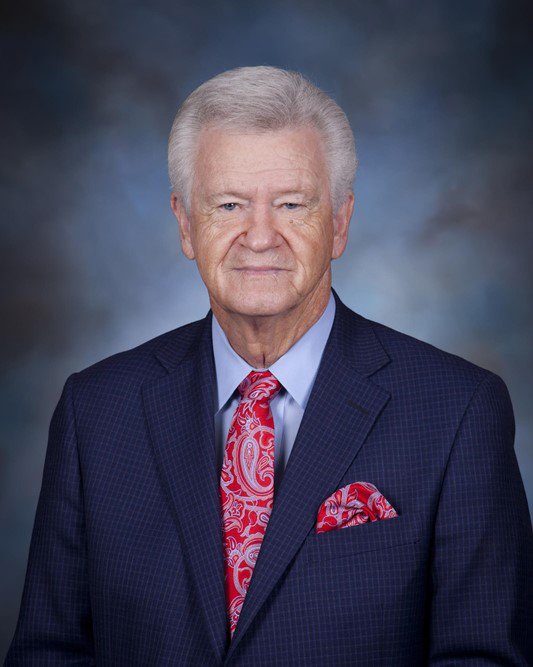 A former member of the 1967-68 Mulerider Basketball team, Ted Waller's basketball legacy includes a lengthy and successful run as an Arkansas prep basketball coach at Village, Emerson, and Magnolia High Schools. During a high school coaching career that spanned 25 years, Waller guided his teams to four state championships, while also averaging over 20 wins per year and amassing a winning percentage of 75%.
Waller's first state title came in 1973-74 with Village, while his final two came in 1979-80 and 1984-85, respectively at Magnolia High School. The Panthers also claimed the 1984-85 Arkansas Boys Overall State Title as well.
Eleven times during his illustrious career Waller was named the District Coach of the Year and on four occasions he was named as the Arkansas Basketball Coach of the Year. Additionally, Waller was honored as the Lowell Manning Award winner by the Arkansas High School Coaches Association (AHSCA) in 1985; an award that is given to the top Arkansas high school coach among all sports in any given year.
The crowning achievement for Waller came in 2000 when the Emerson, Arkansas, native was inducted into the AHSCA Hall of Fame as a part of the organization's sixth hall of fame class.
Following his time as a prep basketball coach in the Natural State, Waller returned to his alma mater and for the past seven seasons has spent time on the Southern Arkansas bench as a volunteer assistant coach under current head coach Andy Sharpe. During that time, Waller has served as a key part of a coaching staff that has helped guide the SAU Men to the Great American Conference Tournament in each of the past eight seasons; the lone league team to make an appearance in Bartlesville every year during that period.
Additionally, the Muleriders are coming off the program's most successful season as a Division II member (1995-96). Southern Arkansas posted an NCAA-era single-season wins record with 19 and appeared in both the NABC DII Top 25 Coaches Poll and the NCAA Central Region Media Poll for the first time as an NCAA school.
Waller joins his uncle, the late Prentice T. "Duddy" Waller, who was inducted into the SAU Sports Hall of Fame in 2009 after two successful years on the court in 1947-48 and 1948-49. The elder Waller went on to coach the Mulerider Men for three seasons from 1954-1957 and recorded 42 wins. As a player, he remains one of the most dominant scorers in program history.
Outside of coaching, Waller has served as superintendent of Genoa Central School District (Texarkana, Ark.) and as the Director of Guidance and Counseling at Haynesville High School (Haynesville, La.) He is currently the superintendent of Columbia Christian School in Magnolia.
Sponsor Content