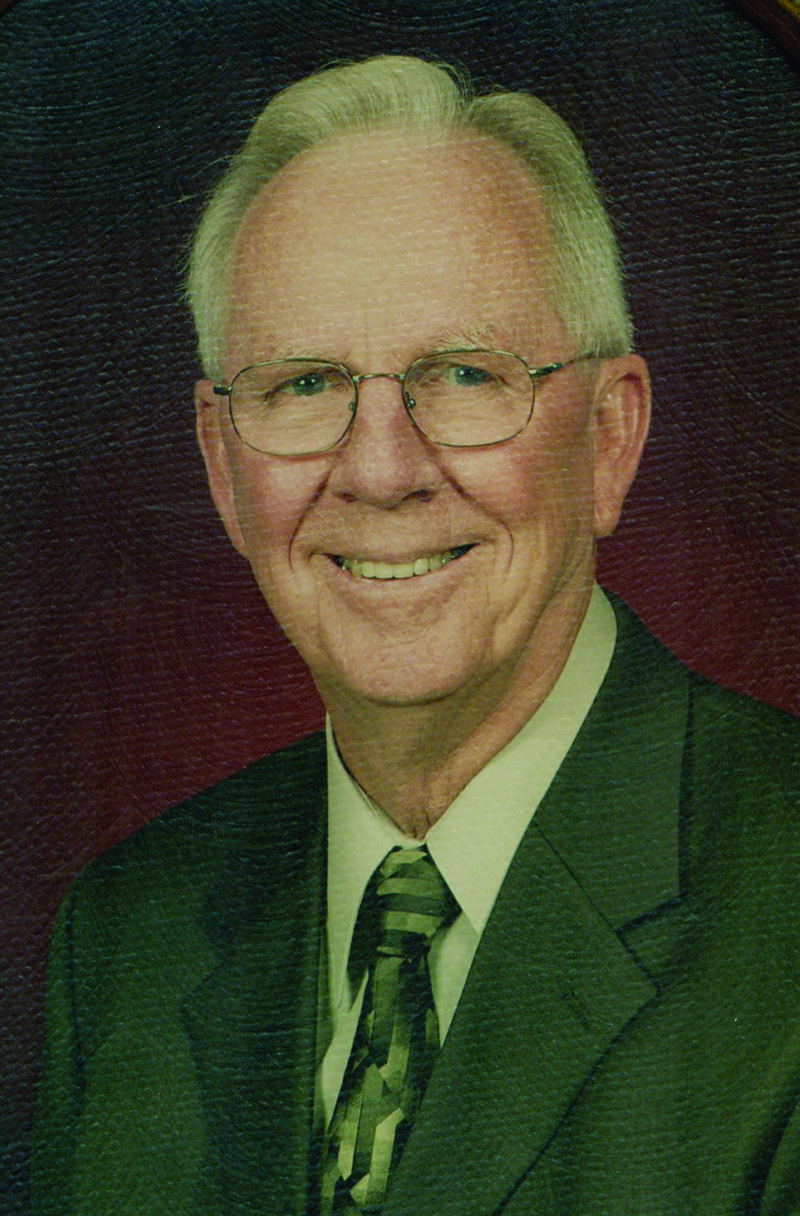 John Medford Tissue, 85, of Benton, AR passed away Thursday, July 4, 2019 at the Heartland Rehabilitation and Care Center in Benton.
John was born July 22, 1933 in the Atlanta community in Columbia County, Arkansas. He was a regional purchasing manager over Texas, Arkansas, and Lousiana and retired from the Monsanto Agrochemical Company. He was a member and deacon of the Antioch East Baptist Church in the Calhoun community and a member and deacon of the Park Place Baptist Church in Bryant. He loved to study and teach the bible and enjoyed wood working and making things for his family and loved spending time with his family.
He was preceded in death by his parents Audrey "Buck" Tissue and Gladys (Baker) Tissue; first wife of 48 years and mother of his children Selene (Williams) Tissue; step mother Linnie (Baker) Tissue; grandson Heath Vargas; and sister Audrey Hall.
John is survived by his wife of 19 years Bobbie Pharr Tissue of Bryant; daughters Diane Vargas and husband Paul and Renee Hall and husband Randy both of Houston, TX; step children Jan Caldwell and husband Jim of Sheridan, Terri Flowers and husband Doug of Houston, TX and Keitha Savage and husband Larry of Bryant; grandchildren and great grandchildren, Stacie Burcl and husband Corey of Houston, TX and their children Taylor, Skylor, and Madison; Heather Gray and husband Mike of League City, TX; Heath's daughter Isabela Vargas of Alvin, TX; Dennis Hemphill, Jr. and fiancé Nicole Abraham of Studio City, CA and son Dash Hemphill; Michelle Reiland and husband Cody of League City, TX and their children Brianna Jones and Dane Reiland; step grandchildren and step great grandchildren, Lance Caldwell of White Hall, Jalyn Caldwell of Sheridan, Eric Crutchfield and wife Sheryl of Frisco, TX and their children Brock and Braylee, Brittney Flowers of Houston, TX and her son Curt, Lacy Pritchard and husband Alex of Ft. Worth, TX, Kelsey Yancy and husband Eric of Maumelle; sister Johnnie Scott and husband Ponto of Haughton, LA; and a host of extended family and friends.
Funeral services were held at 2 p.m. on Sunday, July 7, 2019 at the Antioch East Baptist Church with Bro. Ron Owen and Bro. Aaron Middleton officiating under the direction of Lewis Funeral Home, Inc. in Magnolia, AR. Visitation was Saturday, July 6 from 6 to 8 p.m. at the funeral home. Interment was Tuesday, July 9 at 12:00 noon at the Forest Park East Cemetery in Webster, TX under the direction of Forest Park East Funeral Home in Webster
To sign the online guest book or to share a memory visit www.lewisfuneralhome.biz.
Sponsor Content