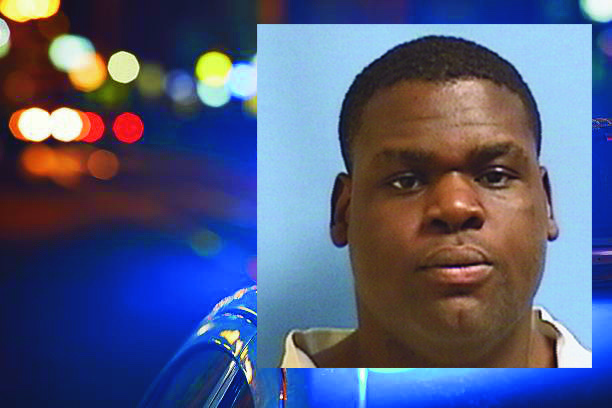 Stephen T. Smith of Magnolia was arraigned Thursday in Columbia County Circuit Court. He has entered a plea of not guilty.
Stephen T. Smith of Magnolia, the defendant in the Nov. 19, 2018, Norma Street homicide of 22-year-old Jarious Shaw, was arraigned Thursday in Columbia County Circuit Court. A plea of not guilty was issued on his behalf by his attorney, Daren Nelson of El Dorado. The plea leaves open the defendant's options for a trial or possible negotiations with the state. He is charged with murder-first degree.
Smith is currently incarcerated at the Arkansas Department of Corrections. He was transferred out of the Columbia County Detention Center in December.
After he was arrested in November, a parole hold revoking any bond was placed on the defendant, since the 24-year-old was already a convicted felon and recently released from prison.
Thursday's short, procedural matter took place via the Justice Bridge remote court system at the Columbia County Justice Center. Judge David W. Talley Jr. explained to Smith that the proceeding was held to give him a chance to enter a plea and for the court to review what the state has charged him with and what the possible outcomes could be if convicted.
The arraignment involved Smith, his attorney, Talley, and Deputy Prosecutor Ryan Phillips. The accused is next scheduled to appear, in person, in Columbia County court on Thursday, April 4. During the two-month period, both the prosecution and defense said they will be reviewing lab reports and furthers details of the case.
"That will give me time to speak with some family members involved and give Mr. Nelson time to discuss the case," said Phillips.
When asked by the court if he and his client would be exploring negotiations with the state, Nelson responded: "I do want to have that consideration. We will have a better idea about that in April."
The defense attorney also said he would be visiting his client at ADC in the next few weeks to speak with him further.
Smith was arrested Nov. 24, 2018, in Bossier City, La., days after he was pinpointed as the suspect in the Nov. 19 homicide at 226 Norma Street in Magnolia. He is accused of shooting Shaw in the chest and killing him. First-degree murder is a Class Y felony in Arkansas. If convicted, a sentence could be issued of 10-40 years or life in prison.
The Norma Street homicide was the first in a week that saw four deaths in Magnolia during the Thanksgiving holiday week.
Sponsor Content