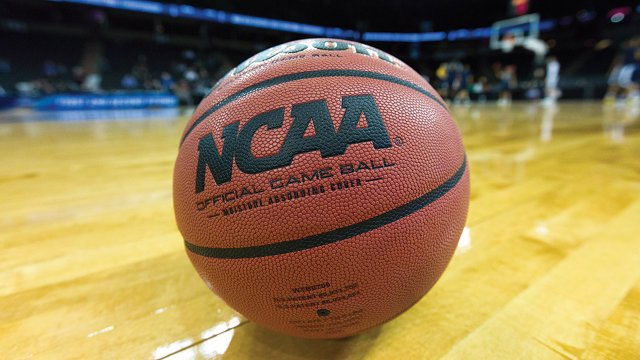 With no seniors on the squad, SAU juniors are having to step up.
Devante Brooks have been doing it in a big way by being the scoring and/or rebounding leader in the Muleriders first seven games.
The Shreveport, La., native and Woodland High School graduate has recorded four double-doubles so far this season.
He's averaging 14.8 points per game, just ahead of junior classmate Aaron Lucas' 11.2 points per outing.
The Muleriders and Lady Muleriders will play two more GAC games before the Christmas break, beginning with a trip to Ouachita Baptist in Arkadelphia on Saturday.
The Lady Muleriders (5-1, 1-1 GAC) will battle the Lady Tigers at 1 p.m., followed by the Muleriders (3-4, 1-1 GAC) taking on the Tigers at 3 p.m.
On Saturday, Dec. 14, SAU will host Arkansas Tech at the W.T. Watson Athletic Center for a pair of afternoon games.
In recent action, the Lady Muleriders are coming off a 91-74 win over Missouri S&T, while the Muleriders split a pair of nonconference games last weekend. They lost 66-58 to Drury in the first game of the Thanksgiving Classic in Springfield, MO, before knocking off Missouri S&T 83-76.
Against Missouri S&T, Brooks delivered a double-double (25 points, 17 rebounds), while Lucas followed with 20 points, six rebounds, two assists and a pair of steals.
The duo helped spur a strong second-half effort for the Muleriders.
Brooks' sophomore brother Jalen scored 12 points and added four rebounds and a team-high three steals.
Former Panther Trey Davis nearly had a double-double effort with nine points and eight rebounds to go with a block and a steal.
Arkansas Gov. Asa Hutchinson was in attendance at the game.
Against Drury, the Muleriders trailed by 17 points in the second half before trying to battle back.
Devante Brooks had 15 points and 13 rebounds, but Lucas led SAU with 19 points.
Redshirt freshman Trent Ivy added a career-high 10 points and finished two rebounds shy of a double-double effort.
The Muleriders' final two games before Christmas will a home contest against Rogers State at 2 p.m. Dec. 17 and a 2 p.m. game Dec. 19 at Texas A&M-Texarkana.
Sponsor Content