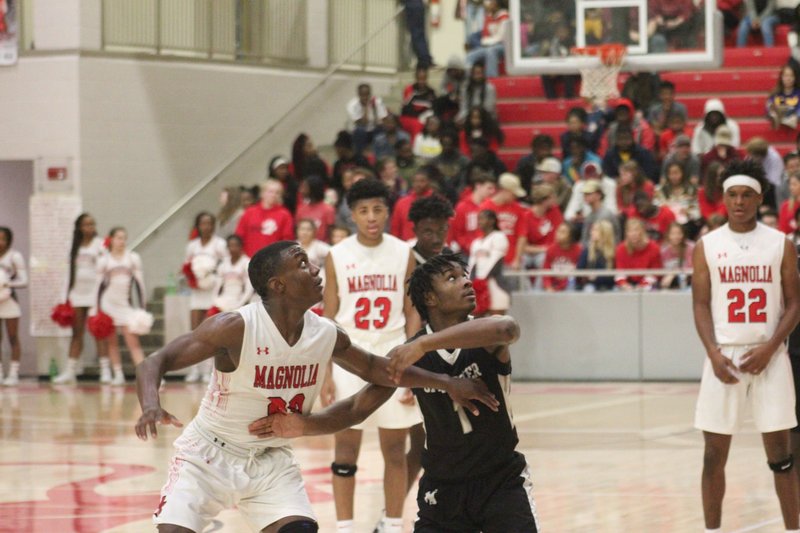 Magnolia sophomore Derrian Ford (20) tangles with a Smackover defender Tuesday during the Panthers blowout win over the Buckaroos. - Photo by Chris Gilliam
The Magnolia Panthers blew out Smackover 79-42 Tuesday night at Panther Arena to move to 2-0 on the season. The Panthers led 22-5 after one quarter, 46-15 at the half and 72-29 following three periods.
Coach Ben Lindsey got all of his Panthers into the game.
Colby Garland had 18 points, Derrian Ford 17 and Braelyn Beasley 15.
After a sluggish start, the Lady Panthers rolled over Smackover 61-26 to move to 2-0 on the year. The Lady Panthers led 9-6 after one quarter, 28-12 at the half and 40-20 after three quarters.
Keshunti Brantley led with 16 pionts and Kelcy Lamkin added 12. Kiara Frazier finished with 11, while several other Lady Panthers scored.
On Friday, Magnolia will travel to Ashdown.
Sponsor Content